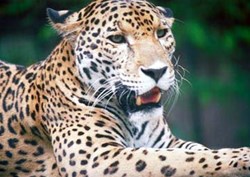 The variety of activities and wildlife are simply perfect for families with kids of any age.
Ann Arbor, MI (PRWEB) November 05, 2013
Two new summer 2014 tours to Belize and the Czech Republic stand out among the dozens of international family travel adventures offered by JOURNEYS International. These trips present special opportunities for families seeking active and in-depth travel in exotic environments.
The Belize Jungle Discovery Week for Families features guided exploration of abandoned Mayan ruins, paddling down an underground river, and intimate encounters with birds and wildlife of the Central American rainforest. "The new Belize itinerary is a great addition to our family trips in Central America," remarks Lené Minder, Destination Specialist for Latin American Programs. "The variety of activities and wildlife in this weeklong trip, along with the educational opportunities, are simply perfect for families with kids of any age." Participants will stay at three different comfortable ecolodges featuring good food, friendly local hosts, and surrounding nature & wildlife at your doorstep. Two departures of the seven-day trip are scheduled for June 22 and July 6, 2014. Land cost is from $1825.
The Czech Republic Adventure is a very active trip including hiking, biking, and rafting on a tour that explores both cultural and natural wonders. Beginning and ending in Prague, travelers will stay in comfortable hotels by night and travel into the dramatic rural countryside by day. Most meals are included. Accompanied by JOURNEYS Client Services Director Florine Herendeen and her 20-year old daughter, this JOURNEYS Signature Trip is especially appropriate for active families with older teens and young adults.
"I look forward to combining active exploration with the experience of extraordinary culture, history and nature," says Herendeen. "This will be a chance to see some of the impressive sights of central Europe without finding ourselves confined on the usual tourist paths or in group tour bottlenecks. It's a taste of Old Europe undertaken with a fresh, active spirit."
The Czech Republic Adventure, a 10-day trip, is scheduled for June 22-July 1, 2014 and has a land cost of $4195.
About JOURNEYS International:
JOURNEYS International, the longest standing family-owned global adventure travel company in the US, has offered worldwide family trips for more than three decades. With dedicated family travel staff personally familiar with the challenges and opportunities of group, custom and multigenerational travel, JOURNEYS offers full-service exotic, guided, cross-cultural explorations, nature safaris, treks and eco-tours in remote corners of Asia, Africa, the Americas and the Pacific. Founded by current directors Will and Joan Weber in 1978, JOURNEYS boasts an extraordinary record of client satisfaction and industry awards. For more information please visit: http://www.JOURNEYS.travel.