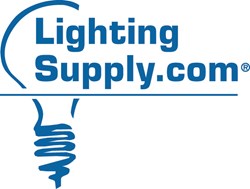 We cannot thank our customers enough for their loyalty and support.
Ferndale, MI (PRWEB) November 05, 2013
Lighting Supply Company, Michigan's leading commercial lighting distributor, today celebrates 30 years of service. Starting from his garage, owner, founder and president Eugene Sherizen began with a simple business model – buy and sell commercial replacement lighting better than the competition, while providing a customer service experience second to none. Lighting Supply is now a national multi-million dollar company with more than 70 Michigan based employees and a selection of over 8,000 commercial lighting products.
"We cannot thank our customers enough for their loyalty and support," said Sherizen. "We still do business with many of our first customers and will continue to invest in ways that further allow us to enrich the customer experience over the next 30 years."
Lighting Supply services commercial customers and businesses with the highest quality replacement lighting and offers a huge selection of trusted lighting products from respected manufacturers. With numerous technological changes to the lighting industry in recent years, customers continue to turn to Lighting Supply, a Designated DTE Energy Trade Ally, for their expertise in energy efficient lighting and solutions that positively impact the bottom line and the environment.
"We have a tremendous team at Lighting Supply. Our employees know the industry and are passionate about the business. This is vital to providing an incredible customer experience, which directly contributes to our success," stated Matt McIntosh, Lighting Supply sales director. "Whether it's online, in-person or on the phone, 100% satisfaction is our top priority."
For more information on Lighting Supply, visit LightingSupply.com or contact Eric Miller at emiller(at)lightingsupply(dot)com.