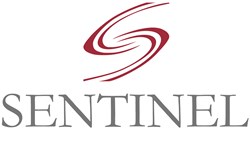 We are excited about the recent additions to the Sentinel team and believe these individuals will continue to support Sentinel's strategy to enhance services in the local communities we serve
Irvine, California (PRWEB) November 05, 2013
Sentinel Offender Services, a national provider of offender management services and an electronic monitoring equipment manufacturer, is pleased to announce the appointments of Jeff Nadler and Lauren Shelley.
Jeff Nadler, based in Phoenix, Arizona, has been appointed Regional Sales Executive and is responsible for establishing new business opportunities as well as assisting in the growth at currently established programs serviced by Sentinel.
Nadler has notable experience and certifications in drug and alcohol treatment, chemical dependency, and pharmacology. He also holds an undergraduate degree in Criminology and a Masters Degree in Public Administration from Florida State University. Nadler has an extensive background in program development and implementation, business development, court operations management, public relations, and marketing.
Also joining Sentinel is Project Director Lauren Shelley. Ms. Shelley is based out of Dallas, Texas and will work to strengthen Sentinel's presence throughout the Dallas and Fort Worth communities.
Shelley attended Tarrant County College in Fort Worth, Texas, where she studied Criminal Justice and Psychology. She has also worked as a court liaison, serving felony courts in Dallas and surrounding areas.
Shelley's experience in alcohol monitoring and offender program development will bring new opportunities to Sentinel's local customer base, and a concentrated focus on the local court system. She also has numerous high level relationships in the court and criminal law industries, which will help foster future business opportunities.
Mark Contestabile, Chief Business Development Officer and Divisional President states, "We are excited about the recent additions to the Sentinel team and believe these individuals will continue to support Sentinel's strategy to enhance services in the local communities we serve."
Sentinel Offender Services, a privately held company, will celebrate 20 years in business this December. In the two decades since its inception, over 500,000 misdemeanants have participated in programs designed to keep probationers out of jail, reduce recidivism, and aid correctional agencies in their efforts to more effectively manage their offender populations.