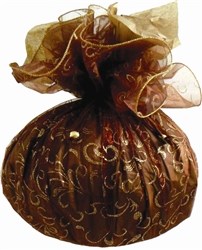 It wouldn't be Christmas without Panettone. - GourmetItalian
(PRWEB) November 06, 2013
2013 Panettone now available at GourmetItalian.
Every year, Italian panettone is made in Italy and exported around the world during the months of September and October. By the time the Panettone clears customs, It usually doesn't arrive to the GourmetItalian Italian Food warehouse until the second week of November. This year, on Monday November 4th, The last of the shipments have arrived, and GourmetItalian is proud to say that all of the many flavors of panettone are now available for purchase. The flavors that are available are: Tiramisu (pictured,) Tropical Fruit, Citron, Orange, lemon, cherry, pear, apricot, fig and Glassato or traditional.
Everybody that participated in the Panettone pre-orders program as already been sent and the email list will be notified next since these items do sell out quickly. As these item sell out, an order form will appear, allowing the customer to submit their email for notification next year, at which time the pre-order process will take place.
Many customers enjoy our concierge Christmas shopping option. This creates a convenient way to send gourmet panettone gifts to people all over the country. To take advantage of this process, send an email to gourmetitalian(at)gmail(dot)com or reach us toll free (866) 460-0396.
Send the email and somebody will set a time to help you place your order and save on the time and money involved in shipping multiple Christmas holiday gifts.
About GourmetItalian.com
Gourmet Italian is an online Italian food store with hundreds of gourmet imported and domestic Italian Food products. Founded in 2008, This is an online retail devision of a 3rd generation family owned Wholesale grocery distribution company founded in 1911. Food is our passion!