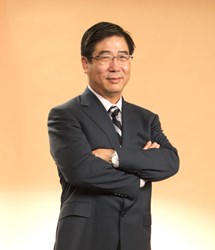 During each presentation the speakers will field questions from the audience and talk one-on-one with as many people as time permits.
West Orange, NJ (PRWEB) November 07, 2013
Dr. Kaixuan Liu, considered a leader in minimally invasive endoscopic spine surgery, announced today the time and location of the next two spine education seminars that will be held in November to discuss the benefits of minimally invasive spine solutions in comparison to older more damaging radical spine surgery for neck and back pain sufferers. November's first seminar will feature Founder of Atlantic Spine Center and Chief Surgeon, Dr. Kaixuan Liu and Dr. Daveed Frazier, expert in spinal deformities of Atlantic Spine Center, as a keynote speakers of the November series. They will be available at the end of each seminar to answer questions, explain endoscopic procedures and review MRI's and X Rays at no charge.
Understanding Your Patient
As a spine surgeon, one of the most important needs is to be able to relate to your patient's needs and individual circumstances. Are they out of town patients that will need travel arrangements, and if so what can we do to help? This is why Atlantic Spine Center has approached several Hotels and Inns in the New Jersey area to find affordable stays as well as discounted rates provided to their patients.
The Importance of a Correct Diagnosis
Correctly diagnosing a patient is the first step to finding the proper treatment. Whether it be holistic treatments or conservative medical therapy, an improper diagnosis can impact the recovery of the condition. It may only be that treatment has limited or no effect, but in some instances an improper diagnosis could further damage or aggravate a patient's condition. For this reason, it is important that a patient not self-diagnose themselves and seek medical attention when required.
Free Seminars About Back and Neck Pain Treatment
Dr. Liu, a leader in endoscopic surgical techniques, offers seminars to the public to help inform people about proper diagnosis and provide options, advice and direction for minimally invasive treatments.
During each presentation the speakers will field questions from the audience and talk one-on-one with as many people as time permits.
Seminar Details:
Date: Thursday November 14th, 2013
Time: 18:30 (6:30pm)
Location:1921 Oak Tree Road No 103
Edison, New Jersey, 08820
Speakers: Dr. Liu
Following Seminar Details:
Date: Tuesday November 19th, 2013
Time: 18:30 (6:30pm)
Location:475 Prospect Avenue,
Suite 110,West Orange,
New Jersey, 07052
Speakers: Dr. Liu and Dr. Frazier
Since reviews will begin at 6pm prior to the start of the lecture at 6:30pm, guests are encouraged to bring their latest MRI, X-rays, CT scans, nerve diagnostic tests, or reports from previous surgeries. Reviews will continue after the presentation.
Dr. Liu and his staff from the Atlantic Spine Center will ensure every person who is interested in more information will have a call-back time scheduled.
Seating is limited. Because of the popularity of these seminars hosted by Atlantic Spine Center, please sign up here as soon as possible, to reserve your seating.
About Dr. Liu: Kaixuan Liu, M.D., Ph.D., is a renowned endoscopic spine surgeon and founder of Atlantic Spine Center in west Orange, New Jersey (http://www.atlanticspinecenter.com). Dr. Liu is certified by The American Board of Pain Medicine and The American Board of Anesthesiology, and is a member of The International Society for Advancement of Spine Surgery, The American Society of Interventional Pain Physicians (ASIPP), The American Academy of Pain Medicine (AAPM), The International Intradiscal Therapy Society (IITS), and The American Society of Anesthesiologists (ASA). He also serves as an international surgeon for The Spinal Foundations in England.