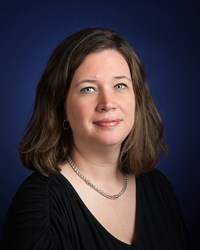 It was such an honor to be nominated for the Frank J. Annese Award. The Annese culture is such a rare commodity and I am very fortunate to be part of such a great team.
Clifton Park, N.Y. (PRWEB) November 08, 2013
Annese & Associates, Inc. is proud to announce the recipient of this year's Frank J. Annese Award for Customer Excellence is Contract Services Supervisor, Heather Golden.
The Frank J. Annese Award, named after and presented by the company's founder, was initiated in 2009 and is distributed each year at the annual All Employee Conference which took place this year at The Otesaga Resort Hotel in Cooperstown on October 15th and 16th. Employees have an opportunity to nominate a co-worker who they feel most exemplifies the Annese Customer Service Policy and who demonstrates the corporate values of Integrity, Innovation, Excellence, Teamwork, and Leadership consistently in their dealings with customers and colleagues. The winner is then voted on and selected by the Annese Leadership Team.
An excerpt from Heather's nomination reads, "Heather, throughout her more than eleven years of service, continues to raise her hand to help out in an area, whenever needed. Heather's role as the Contract Service Supervisor is to provide guidance and training to Contracts Department personnel, as well as Annese Sales and Service. She works closely with sales personnel to maintain an effective and efficient level of support, and works with management to develop new policies and procedures as needed. The Contracts Team provides many value added services, including inventory database and Customer Portal, as well as Customer moves, adds, and changes. The team has grown from one person to three people in just under four years."
Another of Heather's multiple nominations stated, "Heather handles so many difficult tasks, situations or problems that arise for our customers, engineers, the ARMS team as well as Account Managers. Not only does Heather help solve problems, and answer important questions, but she does so in a very professional and efficient manner. If there is a situation where Heather does not know the answer, she will find it. And they always do. Heather is constantly looking for ways to improve our internal processes to become more efficient."
"After working at Annese for almost twelve years, it's impossible not to see the hard work and dedication by so many employees. I look forward to being part of the continued growth and success at Annese & Associates, Inc.," said Heather.
In addition to being Annese's Contract Services Supervisor, Heather is a wife and mother of two daughters.
About Annese & Associates, Inc.
Expertise. Relationships. Innovation. Throughout the past four decades, these principles have established the foundation upon which Annese & Associates has emerged as the trusted adviser to our customers, partners, and communities. With a full-circle approach to integrating communications systems, Annese wraps professional and managed services around Infrastructure, Collaboration and Data Center Virtualization solutions. Guided by our services methodology, we design an end-to-end IT experience for our clients, implementing the tools of today and administering a plan for tomorrow. Our business is the art, science, and passion of connecting devices to networks, people to people, and ideas to action.
– ### –