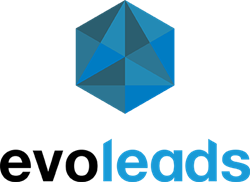 Montreal, QC (PRWEB) November 05, 2013
Evo Marketplace will parallel many characteristics of a traditional affiliate network from the affiliates' portal. However, many of the campaigns available for promotion will be driven by the advertisers and networks licensing EvoLead's tracking SAAS. Affiliate network and tracking platform are not customarily used in the same sentence, but the company believes it has developed an environment for both to function mutually while preserving the anonymity of each network's client base. When asked about the convergence of the two, company spokesman Elias Lazaris said, "We will have thousands of offers in one place at the highest rates with many of them being exclusive. New offers will be released at a much faster pace because all networks using our tracking will have the opportunity to post unique or exclusive offers to the Marketplace."
To be revolutionary in an evolving industry, products and services need to excite the consumer and receive acclaim. Affiliate marketers demand and expect more from new technology stakeholders. The concept of having a marketplace (CPA network) affixed to a tracking platform is a speculative venture, but EvoLeads is confident that both networks and publishers will embrace the notion. Networks licensing the software can capitalize on additional revenue streams, if they choose to do so. Affiliates win because offers are centralized in one location with networks competing for their business. Furthermore, the company has devised a marketing strategy attracting publishers from all segments of the market.
The company's goal seems to resemble a funnel approach, having their tracking software shoulder the load for Evo Marketplace, and vice versa. We will see if their contributions are dexterous and well received by the hardnosed disciples of affiliate marketing. One thing for sure that will be spoken highly of is the price. EvoLeads is offering an introductory rate of $299/month to Ad:Tech attendees with no click limitations or set-up fees.
In late 2012, EvoLeads sought out to develop a tracking platform with a unique web 2.0 design. With the affiliate in mind, EvoLeads prides itself on providing the best user experience while maintaining and adhering to the demands of a complete tracking platform. With each release of its revolutionary tracking software, consumers can count on a product that is priced favorable to the market.