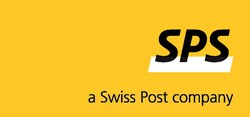 New York, NY (PRWEB) November 05, 2013
As part of its companywide charity initiatives, Swiss Post Solutions (SPS), a premier provider of business process outsourcing and digitization solutions, is again kicking off the holiday season by supporting charitable organizations in the New York metropolitan area.
According to Russ Cusick, Chief People Officer, "Finding no shortage of worthy causes, we evaluated several charities whose missions aligned with our core values, and are proud to partner with the New York League for Early Learning and City Harvest in their distinctive efforts to better our community."
For the past 18 years, SPS has sponsored a toy drive to benefit the mission of the New York League for Early Learning (NYL). SPS will again support NYL by providing unwrapped toys and books for disadvantaged children at local schools. The company's involvement with the NYL toy drive has been a meaningful holiday tradition for SPS employees.
New this year, SPS has chosen to join City Harvest in its efforts to feed over 1 million hungry New Yorkers. This organization provides food to over 400 communities each year and works to address the underlying causes of hunger. SPS will collect non-perishable foods to donate to City Harvest's cause.
Swiss Post Solutions North America CEO, Dan Moscatiello said, "Each year, our employees have demonstrated tremendous generosity and commitment to helping our community, and we look forward to yet another season of charitable contributions to these worthy causes."
About Swiss Post Solutions
SPS is a leading provider of solutions for the outsourcing of strategic business processes and offers comprehensive services in document management. SPS' 6,500 employees serve business clients in the areas of insurance, banking, telecommunications, media, retail, energy supply and travel & transportation. Part of the Swiss Post group, SPS is headquartered in Zurich (Switzerland) with an active presence in all important international economic regions.
SPS North America offers a comprehensive suite of business process outsourcing solutions and document management services including the transformation of key business applications from paper to digital documents enabling improved workflow and driving enhanced efficiencies. In the field of outsourced office services, SPS North America provides mailroom management, managed print services, reprographic services, IT helpdesk support, Front of House and reception services. The company has offices in New York City (HQ), Los Angeles, San Francisco, Chicago, Washington DC and Toronto, and operates secure document processing centers in Long Island City and Toronto.