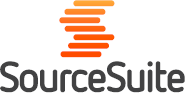 SourceSuite's configurable solution puts buying organizations in the driver's seat with a system tailored to their requirements.
Albany, NY (PRWEB) November 05, 2013
BidNet, a leading e-procurement software-as-a-service provider, officially launched http://www.SourceSuite.com on Wednesday, Oct. 30, 2013. The SourceSuite website details BidNet's enhanced solution for bid and supplier management, highlighting key procurement software features through benefits and free, downloadable data sheets.
SourceSuite is a cloud based e-procurement solution designed for purchasing professionals in both public and private organizations. SourceSuite's e-procurement solution streamlines the bid process, increasing vendor competition and transparency for buyers, while making it easier for suppliers to connect with open solicitations. The newly launched website is a compilation of information explaining the benefits, features and functionality of the enhanced procurement product. On SourceSuite.com, procurement professionals can read about solutions to typical purchasing pain points, procurement offerings by industry and details on the software's features such as supplier qualification, electronic bidding submission and document management.
BidNet has been providing e-procurement solutions and bid systems for organizations since 1999. Its e-procurement division currently hosts 15 regional purchasing groups, and its customers consist of more than 900 buying organizations and 8,000 purchasing professionals nation-wide. With the launch of SourceSuite.com, the company will expand upon its current vertical industries and provide bid and supplier management tools to buying organizations looking to simplify the purchasing process, regardless of industry.
SourceSuite's new website also highlights industry trends and updates in its Learning Center, geared towards educating purchasing professionals. It includes procurement-targeted research papers and articles, along with company success stories, data sheets, press releases and webinars.
SourceSuite tackles the challenges of procurement through its modules and features including automated supplier management, electronic document distribution, bid and RFP management and full audit tracking through the entire purchasing process. All features can be found on the new website organized by module. Downloadable data sheets are available for each e-procurement feature including:

Supplier Qualification
Document Management
Bid Notice Creation
Bid Evaluation and Award Results
Internal Client Management
Supplier Rotation
Supplier Custom Attributes
"We are thrilled to give our partners and customers the information that they need to make an educated choice when selecting a procurement service provider. SourceSuite is evolving BidNet's e-procurement solution to meet the needs of purchasing professionals across the county and we want to share that through this informational website," said Dan Ansell, VP of BidNet. "SourceSuite's configurable solution puts buying organizations in the driver's seat with a system tailored to their requirements. We look forward to offering demonstrations that go beyond the words of the website to show organizations how simple to use, yet robust our solution really is."
Interested buying organizations can visit http://www.SourceSuite.com to learn how the robust solution helps to simplify the purchasing process and request a live demo of the cloud based software.
About SourceSuite:
BidNet's e-procurement solution, SourceSuite, helps more than 900 buying organizations across the country with its supplier management, document distribution and audit and control tools. SourceSuite offers a configurable solution to purchasing departments in a variety of industries. More information is available at http://www.sourcesuite.com or by calling 800-835-4603.