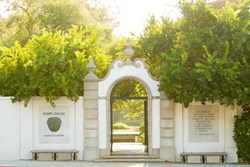 Claremont, Calif. (PRWEB) November 05, 2013
Julianne Malveaux, syndicated columnist, economist and author, speaks on "Economics, Race & Justice in the 21st Century: Perspective on Our Nation's Future" at 7:30 p.m. on Nov. 14 in Scripps College's Humanities Auditorium, 981 N. Amherst Ave. This free event, part of The Claremont College's annual Sojourner Truth Lecture, is open to the public.
Known for her progressive and insightful observations, Malveaux has contributed to this nation's dialogue on race, culture and gender and is lauded for her perceptive analysis, particularly in explaining the ways in which race and gender shape public opinion. Malveaux is the invited guest of the Intercollegiate Department of Africana Studies.
Social critic Cornel West has described her as "the most iconoclastic public intellectual in the country." Malveaux's writings appear in USA Today, Black Issues in Higher Education and The Progressive and her weekly columns appear in The Los Angeles Times, The Detroit Free Press and The San Francisco Examiner. Well known for appearances on national network programs, Malveaux is a popular guest and has appeared on CNN, BET, C-SPAN, MSNBC, CNBC and on PBS's "To the Contrary."
She is also the editor of "Voices of Vision: African American Women on the Issues"; co-editor of "Slipping Through the Cracks: The Status of Black Women"; and co-editor of "The Paradox of Loyalty: An African American Response to the War on Terrorism." She most recently wrote "Surviving and Thriving: 365 Facts in Black Economic History."
Established in 1983, the Sojourner Truth Lectureship honors the achievements of outstanding African American women. The Claremont Colleges sponsors this annual lecture series, which was conceived and administered by the faculty of the Intercollegiate Department of Africana Studies.
Malveaux received her bachelor's and master's degrees in economics from Boston College. She earned a doctorate degree in economics from the Massachusetts Institute of Technology. A native of San Francisco, she is the founder of Last Word Productions, Inc., a multimedia production company headquartered in Washington, D.C.
Established in 1969, the Intercollegiate Department of Africana Studies offers a rich program of multidisciplinary teaching and scholarship to the students of The Claremont Colleges. Its mission is to examine the experiences of people of African heritage. For more information, call the Intercollegiate Department of Africana Studies at (909) 607-3070.
Scripps College was founded in 1926 by Ellen Browning Scripps, a pioneering philanthropist and influential figure in the worlds of education, publishing, and women's rights. Today, Scripps is a nationally top-ranked liberal arts college and women's college with approximately 950 students, and is a member of The Claremont Colleges in Southern California. The mission of Scripps College is to educate women to develop their intellects and talents through active participation in a community of scholars, so that as graduates they may contribute to society through public and private lives of leadership, service, integrity, and creativity.