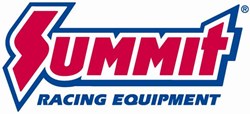 Tallmadge, OH (PRWEB) November 06, 2013
Bully Dog says they're the first to crack the Toyota ECU code and produce a tuner especially for late model Toyota trucks and SUVs. The GT-T+ tuner will not only add horsepower and torque, it also acts as a data logger, performance tester, diagnostic code reader, and much more.
TUNING LEVELS

Stock: No power gains, allows you to use tuner's other functions
Tow: Adds up to seven peak horsepower and significant torque improvements.
Regular Fuel: Adds up to nine peak horsepower on 87 octane fuel
Premium Fuel: Adds up to 25 horsepower and 30 lbs.-ft. of torque on premium gas
TUNER FEATURES

Adjust or remove speed limiter
Adjust shift points on automatic transmission-equipped trucks
• Driving Coach provides graphic displays to help you drive more efficiently and maximize fuel mileage

Performance testing mode displays and records 0-60 and quarter-mile times. It also has a Drag Tree starting line display/simulator
Data logging of over 15 vehicle parameters
Safety alerts for coolant temperature, transmission temperature, and EGTs (pyrometer)
Display and clear diagnostic codes
Adjust multiple vehicle functions including lighting, door lock actuation, and security system (depending on model)
The Bully Dog Toyota GT-T+ tuner has a fully adjustable, full color display with a day/night mode, and can be upgraded online from Bully Dog's web site. The tuner is 49-state legal.
APPLICATIONS
2009-13 Tacoma, 2007-13 Tundra, 2003-12 4Runner, and 2008-13 Sequoia.
Summit Racing Equipment
http://www.SummitRacing.com
1-800-230-3030