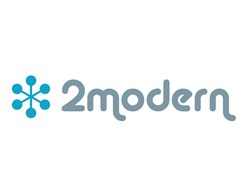 Set yourself up on 2Modern's Polyvore Design Challenge!
Mill Valley, CA (PRWEB) November 05, 2013
2Modern partners with community-driven style harbinger, Polyvore, for the Polyvore Design Challenge, November 5th-14th, 2013. The contest features 40+ 2Modern living room products, hand-selected for their unique, naturally alluring aesthetic. Polyvore community members will design sets that convey the theme of "organic modernism" to compete for the $1000 2Modern gift card. Guest judges, Jaime Derringer, from Design Milk, and Greg Finney, 2Modern CEO, will announce the winning set Friday, November 22nd.
For this joint promotion, the 2Modern team expresses the warmer side of modernism. Greg Finney elaborates, "Modern design isn't all hard edges and sleek surfaces, so we are featuring the warmer, natural side of modernism as we enter the autumn season and spend more time inside."
Follow the acclaimed 2Modern Design Blog to see highlights throughout the contest. Create your own set for the 2Modern Polyvore Design Challenge.
About 2Modern
2Modern features curated modern furniture and lighting from brands leading the way in sustainable, innovative, and unique design. 2Modern is authentically passionate about modern design, reflected in a range of venerable brands such as Knoll®, Kartell, Louis Poulsen, Artemide, Emeco, FLOS, Heller; and rising stars, such as Skram, James De Wulf, Gus*, Blu Dot and David Trubridge. 2Modern is predicated on great customer service, an easy-to-shop website, and a knowledgeable sales team available to assist in both the professional trade and retail transactions.