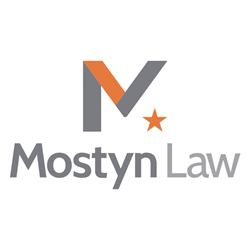 Houston, Texas (PRWEB) November 05, 2013
Amber Anderson Mostyn and Greg Cox, attorneys from the Mostyn Law, have been named Liaison Counsels for the Multidistrict Valley Hail Litigation in the 206th Judicial District Court of Hidalgo County.
The litigation is the result of violent hail storms that struck the Texas towns of McAllen and Mission in March 2012. Homes and businesses in the area were hit with an estimated $200 million in damages. Baseball and golf ball sized hail piled up as much as six inches in some places. Three weeks later, Hidalgo County experienced another, smaller hail storm that cracked windshields and dented cars.
"This is a great opportunity to help our clients in the area," Mostyn said. "We're now going to be responsible for making key decisions for all hail plaintiffs in the Rio Grande Valley. In this position, we can make sure these cases are resolved quickly, so people can get back to their lives."
The hail litigation will address a number of issues for Valley homeowners. For months following the storms, people moved into hotels or stayed with relatives while awaiting insurance company decisions on repair costs. Some of the more costly repairs to area residents will be for roofing, which can reach as high as $30,000 in some instances.
"Too many people in McAllen and Mission have had to put up with so much uncertainty for so long," Cox added. "We're glad to be in a position to finally restore some part of what these people lost."
The spring 2012 hail storms were notable for more than just costly damage. The storm also set a record for rain fall, with the National Weather Service recording a surprising 4.37 inches at McAllen Airport.
The decision to appoint Mostyn and Cox as Liaison Counsels was made by Judge Rose Guerra Reyna, who has served in Hidalgo County since being first elected in 1998.
For the latest on the Multidistrict Valley Hail Litigation, go to http://www.co.hidalgo.tx.us/index.aspx?NID=1465.
Please visit http://www.mostynlaw.com for more information about the Mostyn Law.
About Mostyn Law
Based in Houston, Texas, Mostyn Law was established in 1999 by Steve Mostyn. Mostyn Law has earned its reputation by tirelessly standing up for the rights of ordinary people who have been treated unfairly by insurers, injured by defective products, or suffered personal injury. Mostyn Law has 125 employees in its offices in Houston, Beaumont, Austin, and Galveston.