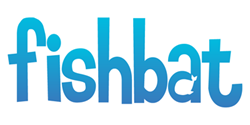 Bohemia, NY (PRWEB) November 05, 2013
fishbat, a leader in social media agencies, responds to an article published by Mashable on November 1st, which details that business-to-business marketers are using social media more than ever before.
According to the article published on Mashable titled "Marketers Are Putting Their Money and Confidence in Social Media," business-to-business (B2B) marketers are starting to embrace the digital marketing techniques that business-to-consumer (B2C) marketers have been using for years. A survey of B2B marketers conducted by LinkedIn has revealed that 93 percent of those surveyed are now using online content marketing to some degree, and 58 percent plan to increase their online marketing budget over the next year.
Some other interesting statistics were unveiled in the LinkedIn study. While Facebook is the undisputed king of social media advertising in B2C marketing, LinkedIn is the most popular social media network among B2B marketers, with 91 percent of marketers using it to distribute content. In addition, the survey shows that social media marketing is now the most used marketing tactic by B2B marketers, ahead of more traditional strategies like case studies, in-person events, website articles and the White Pages.
Justin Maas, vice president of client relations at fishbat, a leader in social media agencies, says that the rise in B2B social media is not surprising considering the success of B2C social media marketing. "The increase in B2B social media marketing can be easily explained. B2C social media marketing has proven over the last half-decade that social media is a valid marketing tool. Additionally, the rise in social media marketing means that more businesses are on social media, thus creating a customer base for B2B marketers on social media."
Maas believes that every B2B marketer should invest in LinkedIn marketing. "LinkedIn is the primary social media network for business people and, by extension, businesses. Proper marketing and engagement on LinkedIn is most B2B companies' best opportunity to increase brand awareness and establish partnerships."
fishbat, Inc. is a full-service online marketing company and social media agency dedicated to connecting all types of businesses with their target audiences in the most effective and efficient way. Through innovative strategies in social media management, search engine optimization (SEO), branding, web design, reputation management and public relations, fishbat promotes a consistent and professional online voice for all of its clients.
#####