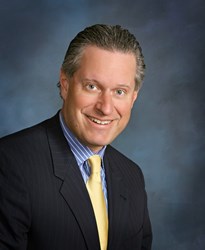 What to ask for when looking for a mortgage broker in the Raleigh NC area.
Raleigh, NC (PRWEB) November 06, 2013
While many consumers ask for a mortgage broker in the Raleigh NC area, consumers needs to know why. Andy May, explains in five easy steps why a consumer needs a mortgage broker in the Raleigh NC area.
First, the consumer should run when they see descriptive advertising for a loan officer that states, "enthusiastic" or "highly educated." Rather, the consumer should look for license number (103418) or Duke University Fuqua School of Business as the true substance behind the person the consumer hires. What are the facts? Don't let the "loan officer" (in quotes since the consumer could actually be a loan officer if the bank hires them, with no other requirement than being 18-years-old) hide behind the bank.
Second, has the "loan officer" been at the bank fewer than five years in the "loan officer" position? Approximately 80% of bank loan officers fit that description. Bank loan officers barely make enough to survive, as the bank keeps the bulk of the money on a loan and shares very little with the potential 18-year-old.
Third, does the bank offer other bank mortgage products? Probably not. By definition brokers do.
Fourth, why is it so important to have a licensed loan officer? A relatively simple question with a simple answer: Fiduciary. Licensed loan officers have an obligation to look out for the consumer, whereas unlicensed loan officers do not.
Fifth, google the word "complaints" and the bank. Then google the word "complaints" and the broker's name. Simple to see why banks are losing business.
At ADRMortgage.com consumers will not see the following (that was in my mailbox today): New Rate: 2%/3% Fixed. What does that mean? ADRMortgage.com is a licensed broker and the consumer's fiduciary by law.
For more information on mortgage loans, call ADRMortgage.com at 919 771 3379 or visit ADRMortgage on the web. Get the most value out of a home sale or purchase by working with licensed professionals who have significant experience. You'll be thankful you did. You can find additional information from Andy May, mortgage expert, at Andy May's blog. ADRMortgage.com was founded by Andy May in 2005. For additional information, please go to http://www.adrmortgage.com or contact Andy May directly. License number 103418.