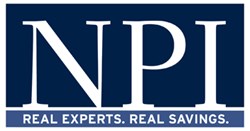 Las Vegas, Nevada (PRWEB) November 05, 2013
NPI, a leading spend management consulting firm, will join more than 60,000 members of the specialty automotive products industry in Las Vegas for this week's 2013 SEMA Show. Located at booth 30269, in the Upper South Hall of the Las Vegas Convention Center, NPI will be on-site to educate suppliers and manufacturers on how to reduce their shipping costs in 2014.
Based on historical pricing behavior, and a steady stream of price increases throughout 2013, NPI anticipates carriers like UPS and FedEx will soon announce general rate and surcharge increases for 2014. In addition to higher pricing, shippers will feel the impact of several other market forces affecting the carrier landscape, including rising labor costs, tighter capacity and the scoping down of service levels.
"The facts of the matter are that UPS and FedEx are facing higher labor costs and lower demand for premium and expedited services, and that equates to tremendous pressure to protect profit margins. Ultimately, and quite literally, shippers in the automotive industry will pay a hefty price – unless they have a plan to negate the cost increases ahead," said Jon Winsett, CEO of NPI.
Through detailed cost-to-serve analysis that reveals cost savings opportunities such as mode, service selection and contract optimization, NPI helps shippers reduce their transportation spend by an average of 20 percent.
For more information on NPI's transportation spend management services, visit http://www.npifinancial.com.
About NPI
NPI is a spend management consulting firm that protects companies from overspending in specific cost categories – information technology, telecommunication and transportation. Using a combination of market experts, proprietary methodologies and extensive data, NPI ensures that prices and terms are best-in-class. Reviewing more than 14,000 purchases annually, NPI provides objective oversight for billions of dollars of strategic spend for its clients. To learn more about how NPI can help your company start saving today, visit http://www.npifinancial.com or call 404-591-7500.