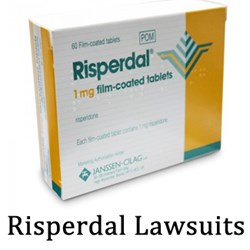 Victims of gynecomastia associated with the use of Risperdal or Invega may be eligible to file a Risperdal lawsuit. For a free legal consult contact Wright & Schulte LLC at yourlegalhelp.com or call 800-399-0795
Columbus, OH (PRWEB) November 05, 2013
Risperdal lawsuits may take a new turn with news coming out of the U.S. Department of Justice (DOJ), according to the experienced personal injury law firm of Wright & Schulte LLC. The DOJ is reporting that Johnson & Johnson and its subsidiaries will pay over $2.2 Billion to resolve a criminal and civil liability involving allegations pertiaining to the prescription drugs Risperdal, Invega and Natrecor. Current Risperdal lawsuit filed contend that Risperdal can increase hormone levels in boys and young men, leading to breast development.
[justice.gov/opa/pr/2013/November/13-ag-1170.html, November 2013]
According to Wright & Schulte LLC, an experienced personal injury law firm, on behalf of young men and boys who developed gynecomastia (male breast growth) allegedly due to Risperdal, court documents state there are more than 230 Risperdal lawsuits pending in a Mass Tort proceeding currently underway in Philadelphia Court of Common Pleas in Pennsylvania. All Risperdal lawsuits filed in the proceeding allege Risperdal can increase hormone levels in boys and young men, leading to breast development. The complaints also accuse Johnson & Johnson of concealing the risk of male breast growth from patients and the medical community. (In Re: Risperdal Litigation, Case ID. 100300296)
The U.S. Food & Drug Administration (FDA) indicated Risperdal was introduced in 1993 and is an antipsychotic medication used to treat schizophrenia and bipolar disorder. It wasn't until 2006 that Risperdal was approved for pediatric use.
[fda.gov/safety/medwatch/safetyinformation/ucm262813.htm, FDA, September 2011]
Wright & Schulte LLC is actively investigating Gynecomastia lawsuits, and continues to offer free legal consultations to alleged victims of Risperdal side effects, including:

Breast pain
Breast tenderness
Swelling in the breast
Nipple discharge
[mayoclinic.com/health/gynecomastia/DS00850/DSECTION=symptoms, December 2010]
The DOJ settlement goes on to further state, that reasons for this global resolution includes the alleged promotion of Risperdal for uses not approved as safe and effective the by the FDA and alleged payment of kickbacks to physicians and one of the nation's largest long-term care pharmacy providesr. This $2.2 Billion resolution is one of the largest health care fraud settlements in U.S. history, the DOJ said.
"The conduct at issue in this case jeopardized the health and safety of patients and damaged the public trust," said Attorney General Eric Holder. "This multibillion-dollar resolution demonstrates the Justice Department's firm commitment to preventing and combating all forms of health care fraud. And it proves our determination to hold accountable any corporation that breaks the law and enriches its bottom line at the expense of the American people."
[justice.gov/opa/pr/2013/November/13-ag-1170.html]
In August 2012, The New York Times reported that Johnson & Johnson had reached a $181 million Risperdal settlement with state and federal prosecutors after alleging Johnson & Johnson promoted Risperdal for unapproved uses, and concealing the association between Risperdal and gynecomastia, as well as other Risperdal side effects.
[nytimes.com/2012/08/31/business/johnson-johnson-unit-settles-state-cases-over-risperdal.html?_r=0, New York Times, August 31, 2012]
That same month, the Philadelphia Inquirer reported that Johnson & Johnson had settled several bellwether cases set for trial in the Risperdal litigation. These Risperdal settlements were reached following the loss of Johnson & Johnson's bid to prevent former FDA Commissioner David A. Kessler, M.D. from testifying as a witness for plaintiffs in these Risperdal lawsuits. According to the Inquirer, Kessler authored a report in which he asserted Johnson & Johnson had promoted Risperdal for non-approved uses in violation of the Federal Food, Drug, and Cosmetic Act.
[philly.com/philly/blogs/phillypharma/Ex-FDA-chief-David-Kessler-says-JJ-broke-the-law-in-promoting-Risperdal.html, Philadelphia Inquirer, October 4, 2012)]
Wright & Schulte has learned that, according to court documents, at least 230 Risperdal lawsuits are now pending in a Mass Tort proceeding underway in Philadelphia Court of Common Pleas in Pennsylvania. Many of the Risperdal lawsuits filed in the proceeding allege that Risperdal can increase hormone levels in boys and young men, leading to breast development. The complaints also accuse Johnson & Johnson of concealing the risk of male breast growth from patients and the medical community. (In Re: Risperdal Litigation, Case ID. 100300296)
To learn more about Risperdal lawsuits click here for all the latest news and product information.
About Wright & Schulte LLC
Wright & Schulte LLC, an experienced personal injury firm, is dedicated to the belief that America's legal system should work for the people. Every day, the attorneys of Wright & Schulte LLC stand up for the rights of people who have been injured or wronged and fight tirelessly to ensure that even the world's most powerful corporations take responsibility for their actions. If you're looking for a law firm that will guarantee the aggressive and personal representation you deserve, please do not hesitate to contact Wright & Schulte LLC today. Free Risperdal lawsuit case evaluations are available through yourlegalhelp.com or by calling 1-800-399-0795.
Contact:
Wright & Schulte LLC
812 East National Road
Vandalia, Ohio 45377
1-800-399-0795
http://www.yourlegalhelp.com