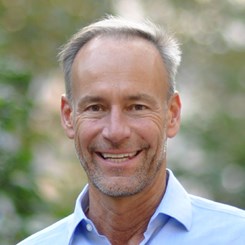 We are thrilled to have Brad on board to help drive the next phase of LendKey's growth.
New York, NY (PRWEB) November 05, 2013
LendKey, the cloud-based lending technology company located in New York City, today announced that Brad Kime has joined the company as Chief Strategy Officer and is responsible for development and implementation of the company's growth initiatives.
Kime brings over 25 years of experience in financial services, mostly in small business lending and commercial banking. Prior to LendKey, Kime was the Chairman and President of OnDeck Capital, a small business lender that has made over $700 million in loans to small businesses using innovative underwriting practices to assess the creditworthiness of a business in minutes. Under Kime's leadership, OnDeck grew its revenues by 1,000% in three years and was named to the Inc. 500 list of fastest growing companies.
"The lending industry is in desperate need of disruption through new and innovative technology," said Kime. "LendKey's technology platform creates significant opportunity for lenders seeking to deploy their lending capital into the market quickly and efficiently. I'm excited to help the company move forward and achieve its goals."
"Brad is a seasoned operating executive and brings a wealth of lending background to the management team," said Vince Passione, CEO and founder of LendKey. "We are thrilled to have Brad on board to help drive the next phase of LendKey's growth."
About LendKey
LendKey, located in New York and Ohio, offers cloud-based technology to provide the essential infrastructure for credit unions or any party to quickly, securely, efficiently, and profitably lend to anyone else – from those offering loans directly to those structuring new types of loans. LendKey's lending solutions to credit unions and banks nationwide primarily provide loans pertaining to students, solar or energy-efficiency efforts. For more information, visit http://www.lendkey.com.