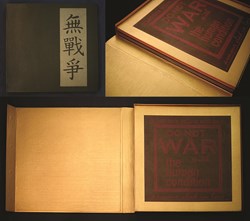 Brooklyn (PRWEB) November 06, 2013
As a new member to the Boston Printmakers, artist PD Packard has quickly discovered how beneficial the organization's mission to promote artistic excellence in printmaking has been for her own artistic endeavors. Packard's 8 feet long, elaborately hand-bound accordion book, The Human Condition, has been included in this year's spectacular printmaking event, The North American Print Biennial. Organized by the Boston Printmakers, the biennial is currently being held at Boston University's 808 Gallery until December 20, 2013.
Dennis Michael Jon, an associate curator in the department of prints and drawings at the Minneapolis Institute of Arts, is this year's 2013 juror for the print biennial. Jon has selected a strong showing of modern and contemporary works on paper and artists' books that promotes all forms of traditional and new technological developments in the fine art printmaking. Packard's use of computer rendered and laser cut plexi-printing plates in her book, The Human Condition, is one example of new technology being used in printmaking today.
The Boston Printmakers regularly sponsor exhibits showcasing the astute talent, tradition and innovation among their members. Packard's intricately designed embossed print, The Lotus Eater, will be shown in the upcoming members' exhibit, Palate to Plate. The exhibit will be on view at the Newport Art Museum, in Newport, Rhode Island, from September 30, 2014 through January 4, 2015. The theme of the exhibit is a virtual potluck feast, where members were asked to submit a print inspired from their favorite food. Packard's recipe for pickled lotus root, that she favors served with roast pork or fried sardines, is shared in the beautiful, full-color catalogue, Palate to Plate: Prints and recipes from members of the Boston Printmakers, which accompanies the upcoming exhibit.
Schedule of Exhibits:
The 2013 North American Print Biennial
October 27 - December 20, 2013
Boston University's 808 Gallery
808 Commonwealth Avenue
Boston, MA 02215
Palate To Plate: Members' Show of the Boston Printmakers
September 30, 2014 - January 4, 2015
Newport Art Museum
76 Bellevue Avenue
Newport, RI 02840