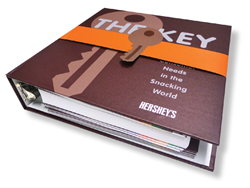 The new press features opaque white ink, digital embossing, spot coating, invisible ink... it opens the door to so many new applications.
Chicago, IL (PRWEB) November 05, 2013
Ever since the early days of digital printing when the Indigo press was still in its infancy, Sunrise Digital was determined to invest in the very best image quality and technology, delivering exceptional value to its customers. Over the years, the company upgraded through several generations of Indigo technology, adding capacity and redundancy along the way.
The six-color HP Indigo 7600 is the latest addition to Sunrise Digital's stable of advanced equipment, replacing one of the Indigo 5000 presses. Combining its 1.8x print speed, a robust RIP, and more automation features, the Indigo 7600 is expected to double the overall small format print capacity at Sunrise.
Indigo's digital offset technology combines the best of both digital and offset printing, delivering the very best image quality on the market. The expanded 13"x19" paper size allows Sunrise to handle a wider variety of jobs, and fast print speed improves turnaround time. Indigo's exclusive ElectroInk features the industry's widest color gamut and the smallest ink particles for better clarity and overall quality.
While Indigo is well known for its ability to print on a wide variety of substrates such as paper, plastic, synthetics, vinyl decal, static cling, etc., Sunrise is equipping the 7600 with special effect options to further advance its capabilities. The opaque white ink feature allows Sunrise to print on clear, dark colored, and metallic substrates, such as window decals, metallic foil labels, and prototype packaging. The thick substrates option allows Sunrise to print on paper and plastic up to 20pt thick, great for P.O.P displays, membership cards, tickets, and cardboard boxes. Embossed and textured printing is made possible by the company's creative use of transparent ink. Digital matte ink is combined with UV coating to create high-contrast strike coating effects. In addition, the new invisible ink enables printing of security marks only visible under a UV blacklight, great for tickets, event passes, and high-security name badges.
Being a G7 Qualified Master Printer, Sunrise Digital pursues color perfection relentlessly. Strict calibration routines and continuous monitoring ensure consistent color from job to job, day to day, and week to week. The company uses custom color management profiles with HP's SmartSteam workflow to achieve the highest level of color accuracy and consistency.
Aside from the speed improvements, Sunrise is also getting a significant upgrade in variable-data capability. Projects such as personalized direct mail, event tickets, invitations, and marketing materials will benefit from speed processing of PDF VT files, allowing much richer content to be printed as variable-data, such as text with special effects, drop shadows, and other advanced design features.
About Sunrise Digital
Sunrise Digital is an Inc. 5000 company established in 1988 and employs the most advanced equipment and technology, such as G7-certified HP Indigo and UV flatbed presses, laser engraving, and digital die-cutting, to create best-in-class color printing, short-run packaging, P.O.P. retail displays, and signage products. A privately-owned enterprise, the company is based in Chicago and sells products worldwide.