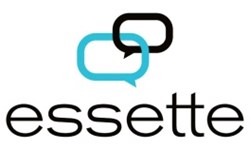 [Essette's] software will provide added efficiency for our care management team as we prepare for membership growth in 2014.
Longmont, Colorado, and San Francisco, California (PRWEB) November 05, 2013
A provider of affordable health care coverage to over 80,000 San Francisco residents, San Francisco Health Plan (SFHP) has partnered with Essette to provide an advanced suite of care management software. A number of Essette's current clients located in California, and major Essette clients such as the Central California Alliance for Health, served as valuable Essette references to SFHP in their vendor decision.
SFHP chose Essette's intuitive and powerful user interface for its 360 degree member view and its flexibility for 'out of the box' support for SFHP's innovative, non-traditional care management program. In addition, Essette's simple software license fee will allow SFHP to grow its membership without suffering escalating costs associated with a per-member; per-month (PMPM) cost structure.
"In our ongoing effort to improve the quality of care for our members and remain steadily focused on our fiscal responsibility, we selected Essette," said John F. Grgurina Jr., CEO of San Francisco Health Plan. "Their software will provide added efficiency for our care management team as we prepare for membership growth in 2014."
A significant Essette feature that helped win SFHP's contract is the new EssettePM, or Population Management, software module. EssettePM will give SFHP care managers the tools to touch their entire membership. By employing the powerful automated correspondence and ad-hoc reporting engine in other Essette modules, EssettePM opens up new community outreach and sickness prevention opportunities.
"Essette's flexibility will allow us to care for our members in collaborative ways," said Dr. Kelly Pfeifer, Chief Medical Officer of San Francisco Health Plan. After earning its sixth consecutive Gold Award for Excellence in Quality Care from the Department of Healthcare Services (DHCS) in 2013, SFHP expects to continue to administer award-winning care to its growing population with Essette's innovative solutions.
About Essette
Dedicated to a business model focused on integrating healthcare's needs with technology, creative thought, and integrity, Essette is committed to making a difference. EssetteTM (pronounced eh-SET) web-based care management software offers an incredibly efficient, user-friendly, high-performance platform specializing in partner integrated solutions. Learn more about EssetteCM, Essette PM, EssetteUM, and Essette's other simple software solutions by visiting http://www.essette.com, or through info(at)essette(dot)com.
About San Francisco Health Plan
San Francisco Health Plan, a licensed community health plan providing affordable health coverage to over 80,000 low and moderate-income families residing in San Francisco. SFHP was designed for and by the residents it serves – many of whom would not be able to otherwise obtain health care for themselves or their families. Through SFHP, members have access to a full spectrum of medical services including preventive care, hospitalization, prescription drugs, family planning, and substance abuse programs. SFHP's mission is to provide superior, affordable health care emphasizing prevention and promoting healthy living with the goal of improving the quality of life for the people of San Francisco. San Francisco Health Plan is also the third party administrator for the nationally recognized Healthy San Francisco program. For more information on SFHP, visit http://www.sfhp.org.