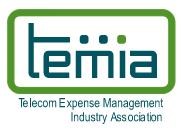 Thanks to TEMIA's compelling guest speakers and panel discussions, the agenda was filled with compelling topics that made the meeting a success
WestLake Village, CA (PRWEB) November 05, 2013
TEMIA, The Telecom Expense Management Industry Association, the authoritative voice for Telecommunications Management, Telecom Expense Management (TEM), Wireless Expense Management (WEM), Managed Mobility Services, MMS and Solutions Providers in related areas hosted a meeting for its members in San Jose, California through a partnership with MobileCON 2013™, powered by CTIA.
In total, 29 people attended the meeting from 23 different companies. TEMIA also hosted Jay Kovalcik NBS Program Manager for Specialized Care, and Anna Kirby from AT&T and Ojas Rege Senior Vice President of Strategy for MobileIron. The gathering provided an opportunity for members to develop new partnerships, discuss ways to overcome industry challenges, exchange different views and learn about industry developments.
As part of its partnership with MobileCON, TEMIA opened the second day of its meeting on October 16 meeting to MobileCON attendees. The room was filled to capacity, starting with guest speaker Ojas Rege, Senior Vice President of Strategy, for MobileIron.
Ojas Rege, Senior Vice President of Strategy, for MobileIron, said "It was great to participate in TEMIA's meeting and share industry trends," said Ojas Rege, Vice President of Strategy for MobileIron. "It takes an ecosystem to truly provide all the services a large enterprise needs to go Mobile First and having a forum to discuss the corresponding strategic and operational requirements
Jay Kovalcik, Sr. Program Manager for NBS Specialized Care from AT&T Mobility said, "I was very excited to have the opportunity to present at the TEMIA Association conference in San Jose, CA and share information with companies in the Telecom Expense Management industry. In my presentation I highlighted the benefits and ease of doing business with AT&T's National Business Services." Kovalcik added, "Productive dialogue on topics that proactively streamline care related transactions for our AT&T Telecom Manager and Authorized Order Placer community have a tremendous upside."
TEMIA's meeting, on October 16, concluded with an engaging Thought Leader panel discussion. Afterwards TEMIA's exhibitors were featured in a Telecommunications Management Pavilion and they participated in a lively second Thought Leader panel discussion Thursday, October 17 on Stage 2 of the Solutions Exhibition Center's Networking, Devices and MDM section.
"It was exciting to see such a large and diverse number of industry leaders at the meeting. Thanks to TEMIA's compelling guest speakers and panel discussions, the agenda was filled with compelling topics that made the meeting worthwhile," said Joe Basili, TEMIA Managing Director.
TEMIA's next meeting is in Orlando, Florida on March 25 and 26 in 2014. There are several new action items and insights from our San Jose MobileCON meeting that will enable TEMIA to build on the success. TEMIA also looks forward to developing a future partnership for the CTIA 2014, Super Mobility Week conference. In the meantime, TEMIA's Executive Board and its committees, will meet once a month by phone and web conference to advance the goals of the association through collaboration and dialog.
About TEMIA
TEMIA's ongoing mission is to raise awareness, to improve the quality and value of solutions and to cultivate shared industry knowledge for Telecommunications Management, Telecom Expense Management, TEM, Wireless Expense Management WEM, and Mobile Device Management MDM solutions. TEMIA seeks to do this through the development and promotion of open industry standards, and industry knowledge among solutions providers, business partners, telecom service providers, and enterprise clients. Further, TEMIA members subscribe to a Code of Ethics, which clearly differentiates their level of commitment to their clients.
Learn more about the benefits of joining TEMIA.