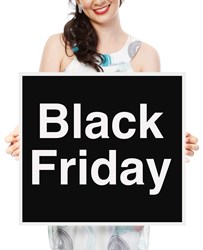 I have never hated a man enough to give his diamonds back.Zsa Zsa Gabor
Houston, Texas (PRWEB) November 13, 2013
De Simone Diamonds is shaking up shopper expectations of traditional Black Friday events in Houston this year. The event will take place Friday November 29, 2013 from 10 am to 6 pm at Jewelry Depot on Richmond Avenue. Chef prepared delicious food and drinks will be served at this RSVP only event and customer giveaways will be given away throughout the day.
Shimon Farkas of De Simone Diamonds says, "Our customers deserve to have a relaxed and elegant atmosphere in which to choose the diamond jewelry they love the most this holiday season. Who doesn't love holiday music, delicious food, tasty drinks and beautiful diamonds? I know I do!"
The giveaways are an added bonus for VIPs who registered in-store or online. We have partnered with other local businesses in the Galleria and surrounding area to not only provide shopping incentive for our best customers but also to stimulate the local economy.
This event is not only an exhibition of appreciation to their existing customer base but also a chance to unveil their new De Simone Diamond Jewelry line, the new website, the De Simone 'Forever' Loyalty Program mobile app and a long list of upcoming online and in-store events for late 2013 and 2014.
Other specials and offers will be given the entire weekend during Small Business Saturday and Cyber Monday. The Jewelry Depot showroom is located at 6222 Richmond Avenue Suite #100 in Houston, TX 77057.
Visit the Jewelry Depot and De Simone Diamonds website tto get the latest information on this exclusive Black Friday Weekend Event and learn how to RSVP and earn VIP status:
Register for this RSVP Black Friday Event!
You can find us on Twitter @Jewelry_Depot or Like Us on Facebook
For more information about the event, contact Shimon at 713-789-7977 or shimon(at)diamondsbydesimone(dot)com.