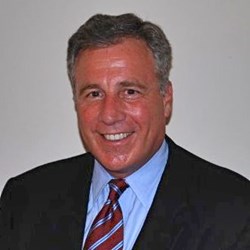 In the new world of cloud computing and IT as a Service, scale matters.
Dallas, TX (PRWEB) November 06, 2013
Paranet, a provider of managed IT services, CRM solutions and IT staffing services, today announced unprecedented 27% year-over-year growth in revenue from $22 million in 2012 to $28 million in 2013. The company is projecting an additional 17% growth in 2014.
Paranet experienced notable year-over-year growth in personnel as well with full-time employees increasing from 46 to 68 and staff augmentation going from 111 to 128.
In October of 2013, Paranet purchased smaller Dallas-based IT services provider, Spotweld. Paranet CEO David Boone said that the acquisition opens up Paranet services to the SMB market with more clearly defined product sets for hardware and software on demand.
"In the new world of cloud computing and IT as a Service, scale matters," said Boone. "Organic and acquisition-based growth is a huge part of our strategy because it enables shared infrastructure, computing power and storage, facilitating maximum value for our clients."
To facilitate growth, Paranet is looking to expand its Dallas office space at Providence Towers into the two adjacent suites, increasing the company's square footage by 40 percent from 9,200 to 15,000 SF. "We are making room for new employees and assets, and we are investing in a more open, collaborative environment," said Boone. "Part of sustaining growth is attracting and retaining the best talent and empowering employee capabilities."
"We will continue to seek opportunities for acquisition and expansion next year and I expect growth to again be in the strong double digits," added Boone. "Technology is changing fast from an ownership structure to an on-demand model. We are leveraging density of clients and fixed, upfront cost investments into scalable service offerings. That's the future of IT services."
About Paranet
Paranet is an international IT outsourcing and solutions provider that offers managed services, IT staffing and CRM solutions to companies of all sizes. Paranet delivers a superior level of service that powers its customers' growth and success, while consistently earning their trust. Based in Dallas, Paranet has helped companies align their technology needs with their business goals for more than two decades. The company serves clients in 14 countries.