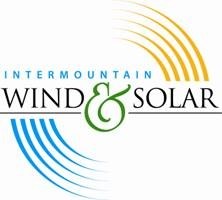 Salt Lake City, Utah (PRWEB) November 05, 2013
For residents in St. George and Cedar City, this week is a prime time to educate themselves on the benefits of renewable energy. IWS, renowned solar installers in Salt Lake City are making base for a short time in the southern part of the state, offering up their warmly received community initiative to a fresh set of faces. With the success of their recent initiatives throughout Northern Utah and Idaho, this new round of classes comes as no surprise. It provides a chance for individuals to become more educated about the resources available to them as well as the financing options that IWS provides. With tax incentives in addition to bulk pricing, community members are finding renewable energy to be more affordable than ever.
The initiative formed as a means to inform individuals about the cost saving benefits of solar panels in Utah. As it continued to grow, IWS introduced the option of bulk pricing. With communities purchasing large amounts of panels and materials upfront, a discounted price is offered. This makes it more affordable to the residents as well as the business owners and municipalities. Pooling together resources results in a lower overall price, allowing individuals to start saving as soon as possible on their power bills. The bulk pricing allows people to save up to $2,000-$6,000 and often even more with larger systems.
The initiative kicked off last week in the South end of the state, with classes in St. George. More St. George classes, along with a Cedar City and Hurricane class are slated for this week, allowing individuals multiple opportunities to receive a good deal on a renewable system. The deadline for bulk pricing for this set of initiatives is set for Friday, November 22. Organizing and facilitating bulk prices has allowed the company to cut the amount of money spent on systems, making this one of the most affordable ways to acquire renewable energy.
IWS prides themselves on providing high quality systems that last up to 30 years. The solar installers in Salt Lake City ensure that they utilize reliable materials and consult with their clients about the most efficient systems for their home. As alternative energy becomes more accessible, IWS is promoting further education while providing resources that offer affordable options. For more information about the community initiative, or to see the full schedule, visit their website at http://www.imwindandsolar.com.