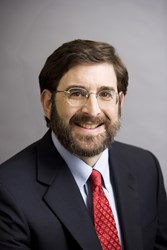 These certifications demonstrate our continued commitment to assisting practices in achieving medical home transformation.
Seattle, WA (PRWEB) November 07, 2013
Qualis Health announced today that eight consultants on its patient-centered medical home (PCMH) consulting team have achieved NCQA Medical Home Certification. This certification reflects an in-depth level of expertise in supporting NCQA PCMH Recognition.
The company's now-certified consultants are: Kelley Carnwath, MPH, CPHIT; Susan Crocetti, RN, BSN, CPHQ; Diane Altman Dautoff, MSW, EdD; Peggy Evans, PhD, CPHIT; Michelle Glatt, PA-C, MPH; Regina Neal, MS, MPH; Heather Russo; and Karen Vest-Taubert, RN, BSN, MBA, CPHQ.
NCQA developed the PCMH Content Expert Certification program in an effort to help practices and other interested parties identify experts with a demonstrated understanding of the NCQA PCMH Recognition program and to provide professionals with a way to validate their knowledge base.
"Certified NCQA Patient-Centered Medical Home Content Experts receive thorough training and demonstrate in-depth knowledge to assist organizations applying for NCQA PCMH Recognition," said NCQA President Margaret E. O'Kane.
Qualis Health provides support for NCQA PCMH Recognition and also a broad range of other PCMH consulting services that help health systems and practices understand and implement the medical home model. These services include readiness assessment and gap analysis, practice coaching and facilitation, support for multi-practice learning communities, and other training and education related to practice redesign.
"Qualis Health puts practices on a proven path to becoming a patient-centered medical home," said Jonathan R. Sugarman, MD, MPH, Qualis Health's President and Chief Executive Officer. "More than 1,000 practices in 20 states have used our evidence-based framework, with many seeking and achieving NCQA PCMH Recognition. These certifications demonstrate our continued commitment to assisting practices in achieving medical home transformation."
About Qualis Health
Qualis Health is a national leader in improving care delivery and patient outcomes, working with clients throughout the public and private sector to advance the quality, efficiency and value of healthcare for millions of Americans every day. We deliver solutions to ensure that our partners transform the care they provide, with a focus on process improvement, care management and effective use of health information technology. For more information, visit http://www.qualishealth.org.
About NCQA
NCQA is an independent, not-for-profit organization dedicated to assessing and reporting on the quality of health plans, managed behavioral healthcare organizations, preferred provider organizations, physician organizations, credentials verification organizations, disease management programs, and other health-related programs.