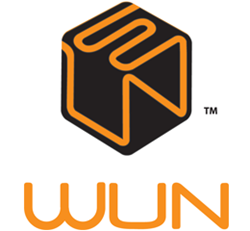 New York, NY (PRWEB) November 05, 2013
WUN Systems LLC today announced Andrea Pirrotti has joined the organization as Chief Marketing Officer. Pirrotti will lead all marketing for WUN Systems as well as providing all WUN clients the tools needed to leverage WUN products to increase revenue and profitability.
"Andrea is an integral part of the workspace-as-a-service industry and has been a long-term marketing consultant for WUN Systems," said Dale Hersowitz, CEO of WUN Systems. "Her industry experience, leadership, expertise and passion is endless."
Pirrotti's proven background crafting and executing marketing strategies to fuel revenue and profitability for more than 800 workspace locations across 65 countries will ensure WUN Systems' ability to grow, allowing the company to further its leadership position in the marketplace. For more than 14 years, Pirrotti has been dedicated to progressing the workspace as-a-service category. Currently, she serves as the Executive Director for the Workspace Association of New York (WANY), the chair of the Marketing Committee for the Global Workspace Association (2009-Present) and was awarded the GWA Associate Member of the Year.
"I am thrilled to be part of WUN Systems on a full-time basis. I have worked closely with WUN for many years and believe in the firm's mission to draw upon the power of technology to fuel the workspsace revolution and enhance work," says Andrea Pirrotti. "I know WUN's client base very well and look forward to helping workspace providers enhance their business performance."
Andrea earned a BS in Communication from Boston University and an MBA in Marketing from Pace University's Lubin School of Business.
About
WUN Systems provides workspaces with data, telephone systems, VoIP, WiFi, Internet, security and cloud services designed specifically for executive suites in over 80 cities across North America. WUN Systems' voice and cloud-based technology products enable workspace providers to deliver enterprise-grade products and services to executive suite clients. For more information, please call WUN at 877-986-2801.