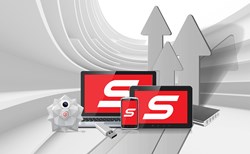 The new organization and the partner program exemplify our long-standing focus on delivering transformational security solutions to the market
Alpharetta, GA (PRWEB) November 05, 2013
SECUDE, an innovative IT security provider, announced today that it is restructuring its research and development (R&D), engineering, and quality assurance (QA) divisions and streamlining its global operations. The restructuring includes transferring and integrating a discontinued Vietnam branch to existing locations in Europe and supporting the North American marketing strategy through a new branch in Silicon Valley.
The company intends to complete the reorganization by the end of this year, aiming to create a more agile operating model, improving collaboration and productivity, and increasing return on investment. The main goal of the changes is increasing R&D efficiency, accelerating the time-to-market of new products, and hence, improving operating and gross margins. Upon completion, the restructuring should result in making SECUDE a more competitive company, better positioned to drive innovation in the IT security market.
While the realignment is in progress, SECUDE is advancing with a shift towards global channel organization. The strategy shift from direct sales to channel sales, initiated earlier this year, became necessary because of SECUDE's new focus on the company's new product and latest innovation in the field of SAP security, Halocore for SAP NetWeaver. The Halocore platform provides continuous protection to information downloaded from SAP, so that only authorized users can access that data no matter where it is located.
The new channel sales program is designed to establish a global network of partners who will conduct all pre-sales, sales, implementation, and level-1 support activities for Halocore for SAP NetWeaver. Under the new program, resellers and referral partners will be able to globally market Halocore to SAP users who are concerned with the security of their sensitive information.
"The new organization and the partner program exemplify our long-standing focus on delivering transformational security solutions to the market," said Dr. Heiner Kromer, SECUDE's founder and CEO. "We have had the privilege of being part of the evolution in the IT security industry for the past 20 years. This restructuring will position us to continue to deliver value and innovative solutions to our customers for years to come."
About SECUDE - http://www.secude.com
SECUDE is an innovative global provider of IT data protection solutions. SECUDE helps customers protect sensitive data from loss or theft and to meet legal and industry requirements and guidelines. The company was founded in 1996 as a partnership between SAP AG and Europe's largest application-oriented research organization, Fraunhofer Institute in Germany. SECUDE's focus currently extends to the field of application data security and Information Rights Management (IRM) and addresses the rapidly evolving business needs of mobile and cloud security and safe digital collaboration. Today, SECUDE is trusted by a large number of Fortune 500 companies, including many DAX companies. With offices in Europe, North America and Asia, SECUDE embraces global IT security.