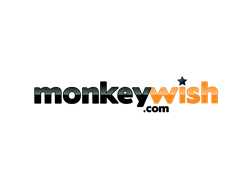 MonkeyWish brings together friends, family and the products they wish for, ensuring that you give – and get – the perfect gift!
Gainesville, FL (PRWEB) November 05, 2013
Building on its first year of nationally recognized success in revolutionizing the way people shop for gifts, MonkeyWish has launched an enhanced mobile app that blends traditional gift registry with social networking, creating a 21st-century social gifting network that offers what most gift registries do not: the ability to add any item from any store to a single wish list, and to share that wish list with loved ones across platforms including Facebook and Twitter.
Dubbed "the online and mobile gift registry of the 21st century" by NBC's Today Show last year, MonkeyWish enters the 2013 holiday season with a free iPhone, iPad, and Android app that allows members to scan any gift item barcode, browse the web and view a live feed of curated gift ideas based on personality and interests. Categories include iWorkout, Fashionista, The Student, Cutie Tots, The Foodie, Tech-y and Professional Man. MonkeyWish has more than 18,000 retail partners representing many of the largest brands in e-commerce – from Godiva Chocolatier and Nordstrom to Zappos.com, Urban Outfitters, Athleta, and UncommonGoods.com.
"As a busy mother, I quickly embrace the tools that help make life more efficient," said MonkeyWish founder Kristi Taylor, a mother of three who first developed the tool to ease the stress of gift shopping for her family and friends. "MonkeyWish brings together friends, family and the products they wish for, ensuring that you give – and get – the perfect gift! The new mobile app will make shopping this holiday season a truly interactive, easy experience."
The Florida startup, founded in 2012, is a free service that allows users to create individual wish lists with an unlimited number of items from multiple stores – eliminating the need for multiple gift lists and store registries.
New MonkeyWish features include:

Create wish lists for any occasion on MonkeyWish.com and the mobile app, and then share with loved ones and friends through email, SMS and social media platforms including Facebook and Twitter. The app also allows users to invite friends from their smartphone contact lists, or social network sites such as Facebook, to join MonkeyWish and create wish lists.
Through a partnership with Evite.com, MonkeyWish members can attach a link of their holiday party, baby shower, or child's birthday wish list directly into the party invitation.
Make your MonkeyWish list from any store or website in the world by scanning any barcode or browsing the web.
Follow the curated lists of products based on your personality and interests.
Nonprofit wish lists that allow organizations to create wish lists to meet their specific needs.
For more information on MonkeyWish or to become a member visit http://www.MonkeyWish.com.