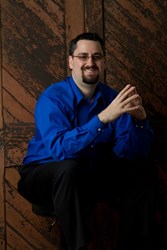 I'm hopeful that FA today's unique profiling can help ensure that my content gets in front of the advisors who would benefit the most from it. - Michael Kitces, Nerd's Eye View blog.
New York, NY and Reston, VA (PRWEB) November 12, 2013
Nerd's Eye View, the popular financial planning industry blog and FA today, Inc., the exclusive digital media platform with a membership of validated Independent Financial Advisors (IFAs) only, today announced a strategic partnership to provide information to advisors focused on their specific interests.
"FA today is providing an interesting way for financial advisors to try to find the most relevant information specifically for them, which is absolutely crucial to stay current and provide the best client solutions in the midst of today's information-laden world. I'm hopeful that FA today's unique profiling can help ensure that my content gets in front of the advisors who would benefit the most from it," said Michael Kitces, author of the Nerd's Eye View blog.
Leveraging a combination of intelligent filtering, behavioral modeling, and content curation by active and knowledgeable members, FAtoday.com tailors the content provided by its media partners to the interests of each IFA. This proprietary technology lets FA today dynamically deliver the focused resources, practice management, education, industry-specific news, and data to the IFAs from Kitces' Nerd's Eye View blog and other media partners. FAtoday.com continuously refines this model to deliver only the most relevant information, ensuring that vital resources are not lost because of information overload.
FAtoday.com provides an exclusive digital platform for IFAs. Only IFAs whose credentials have been validated are eligible for membership.
"Michael's blog provides an invaluable resource to FA today," said Jason Bishara, president of FA today, Inc. "FA today is all about providing value and saving time for IFAs. The Nerd's Eye View and Michael create extremely insightful and unbiased content. When IFAs are looking for information, we want to be the first website that they use to find news and resources because it is quick, easy, and relevant. Nerd's Eye View meets the needs of advisors who look for current best-practice information in a rapidly changing environment."
Kitces started his blog, Nerd's Eye View (Kitces.com/blog), in 2008 as an outlet to share his perspective on important practice management and financial planning industry trends, blending together Kitces' experience as both a writer, speaker, educator, and a financial planner. He is a lifelong learner who just happened to earn these many certifications because of his love for personal growth in his field: Master of Science in Financial Services (MSFS), Master's in Taxation (MTAX), Certified Financial Planner (CFP®), Chartered Life Underwriter (CLU), Chartered Financial Consultant (ChFC), Registered Health Underwriter (RHU), Registered Employee Benefits Consultant (REBC) and Chartered Advisor of Senior Living (CASL) – so far. In addition to writing his blog, he also authors "The Kitces Report," an advanced financial planning educational newsletter which is published six times a year to provide CFP certificants their continuing education credits, is a partner and director of research for the Pinnacle Advisory Group (PinnacleAdvisory.com), and speaks annually at more than 60 advisor conferences.
About FA today
FA today is an exclusive community only for independent financial advisors (IFAs) whose credentials have been validated, based on broker registration records. Content and resources are tailored to each member's practice to present the most relevant news, articles, blogs and services all in one place. At the same time, by crowdsourcing across its membership, FA today provides the economy of scale needed to compete with the largest firms for access to data and financial products. Customization and validation are seamless because they are based on a lookup of the member CRD broker registration number. IFAs can build their own communities of like-minded advisors regardless of physical location to share best practices and grow professionally.
FA today was founded in April 2013 by a team of senior executives with extensive experience in Wealth Management, Technology, Online Media, and Platform design.
Independent Financial Advisors can register at FAtoday.com.
LinkedIn: linkedin.com/company/fa-today
Twitter: twitter.com/FAtodaynews
Facebook: facebook.com/FAtodayNews
About Michael Kitces
With a natural inclination for thorough analysis, lifelong focus on advanced education, and years of experience in the financial services industry, Michael Kitces is uniquely qualified to help you accelerate the growth of your own financial planning knowledge. His writing and speaking will help to keep you on the cutting edge, with important information about financial planning changes and developments for the benefit of you and your clients. He is a nationally recognized speaker, a sought-after commentator of financial planning issues, and an author of a broad range of financial planning topics, including "The Advisor's Guide to Annuities," which he co-authored with John Olsen and "Tools & Techniques of Retirement Income Planning," which he co-authored with Leimberg, Keebler, Coates, & Baldwin.
LinkedIn: linkedin.com/in/michaelkitces
Twitter: twitter.com/MichaelKitces
Facebook: facebook.com/Kitces