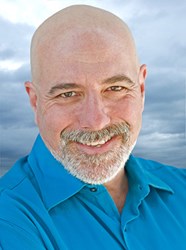 The patient feels better faster as the remedies are designed to be immediately absorbed at the cellular level.
Santa Monica, CA (PRWEB) November 05, 2013
Lassen's Health Foods in Santa Barbara, CA has just added the full line of Dr. Garber's Natural Solutions condition-specific remedies. The store is located at 5154 Hollister Ave, Santa Barbara, CA 93111 and is open 9:00 am - 8:00 pm seven days a week. This is the second store in the Lassen's chain to carry Dr. Garber's Natural Solutions. They have been available in the Thousand Oaks, CA store since the beginning of this year. The two other chains that carry the line in Santa Barbara are the Whole Foods Market at 3761 State Street and the Lazy Acres Market located at 302 Meigs Rd.
Dr. Garber's Natural Solutions is a unique line of biotherapy formulas that safely and effectively address many of the most common conditions while producing zero side effects. The product line includes remedies for anxiety, environmental and seasonal issues, bone strength, constipation, depression, female hormonal balance, joint issues, lung, skin and sleep disorders. These pleasant tasting and easy to use formulas are the first blend of biotherapies that act synergistically to relieve a specific condition in a previously unattainable way. The patient feels better faster as the remedies are designed to be immediately absorbed at the cellular level.
The formulas are third party certified to be in compliance with current good manufacturing practices (cGMP), are gluten free and contain no GMO's. They are as safe and effective for children as adults, and come bottled with droppers marked for easy measurement for either children or adults.
Dr. Stuart H. Garber, D.C., was the first person in the United States to receive a Ph.D. degree in homeopathy and has been practicing holistic medicine since 1981. Dr. Garber currently writes a blog on the Huffington Post offering advice on health issues. He has been a trusted ally in this emerging and ever-changing field of alternative holistic medicine. He continues to see patients and conducts research in natural supplements and homeopathic medicine at his Santa Monica offices.
Represented in most retail stores by Brandstorm HBC(Los Angeles, CA), the all-natural remedies are available in Whole Foods Markets throughout California, Nevada and Arizona, as well as Metropolitan Markets in Washington State, other retail markets here and abroad.
Dr. Garber's Natural Solutions have been used by doctors for their patients, their families and for themselves, nationwide, for almost ten years. They are also now also available online through Amazon or direct from the Dr. Garber's website store.
If you have any questions or comments, please do not hesitate to contact the staff at Dr. Garber's Natural Solutions®.
Dr. Garber has lectured to the general public as well as medical, dental, chiropractic and acupuncture groups in the United States, Europe, Asia and the Caribbean.
For more information about Dr. Stuart H. Garber, please visit see his website.