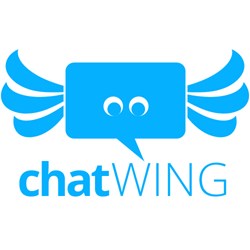 New York, NY (PRWEB) November 09, 2013
Chatwing Development Team has recently observed the large flow of Facebook marketing tips in various chat app chatrooms. This observation was taken under a two-week period, in which the researchers have pointed out important Facebook trends. The researchers believe that these marketing tips can help Facebook entrepreneurs in building their online credibility.
"We noticed that the tips are usually about advertising and knowing the right audiences in Facebook." Shelly Miller said. She is the head of Chatwing's chat software research team under social media. "It is obvious nowadays that many Facebook marketers are still looking for solutions regarding the exposure of their projects. Beginners comprise a large percentage of this pie. The circulation of these tips makes our chatrooms more important and beneficial than ever."
Chatwing website chatroom is now on the 3.0 version. In this latest platform, web users have higher rates of flexibility and connectivity. The dashboard has greater customization functions and the actual chatroom has a live control panel wherein the visitors can put images and video links. They can also edit the fonts of their messages in real time. The developers are also certain that the live control panel system has contributed to the better circulation of Facebook marketing tips.
Chatwing administrators are also pitching in different Facebook topics in the chatrooms every now and then. This is to create discussions among the visitors of any chatroom. Chatroom updates are periodically available in Chatwing's Facebook page.
About Chatwing.com
Chatwing.com is a company that has brought innovation to the modern chat widget. Operating for more than five years now, Chatwing and its team of developers have dozens of ideas ready to be introduced to the public. The Chatwing chat app is an easy-to-use online tool that can help web users interact with each other and can also generate continuous traffic. Chatwing will always be a "freemium" application for everyone.