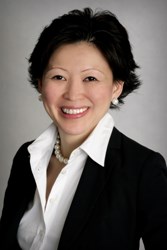 To keep Indonesia's growth momentum, it is imperative to develop high-performing human capital who can lead in the globalized 21st century and beyond.
San Francisco, California (PRWEB) November 05, 2013
Indonesian Diaspora Foundation (IDF), a nonprofit focused on empowering Indonesian diaspora worldwide and strengthening the Indonesian human capital, announced today that the organization's chairman, Sonita Lontoh, will deliver the keynote address at the 2013 Human Development Summit in Bali, Indonesia, on November 12.
Indonesia, currently the 16th largest economy in the world with a GDP of approximately US$ 1 trillion, is experiencing tremendous economic growth. According to a study by the McKinsey Global Institute "The Archipelago Economy: Unleashing Indonesia's Potential," by 2030, the country could have the world's 7th largest economy, overtaking Germany and the United Kingdom. But to meet its ambitious growth target of more than 7% by 2030 and attract more international investments, it must do more. In addition to tackling well-known problems such as ease of doing business, upholding the rule of law, upgrading its infrastructure, etc., the country also has to upgrade and develop its human capital. As it transitions from an agricultural- and resource extraction-based economy up the value chain to a knowledge- and service-based economy in the 21st century, the country must address its impending skills gap through improvements in education and development of globally-competent entrepreneurs and professionals.
The 2013 Indonesia Human Development Summit has been designed exclusively for those involved in strategic human capital to lessons learned and best practices on human capital development. Under the theme of "Building Globally Competent Professionals with Indonesian Value and Identity", the 2013 Summit sets out to ensure that Indonesian professionals grow to be globally-competitive while still maintaining an embedded strong national culture. The Summit is hosted by ExxonMobil Oil Indonesia Inc., CNOOC SES Ltd., and SKK Migas and is sponsored by leading companies such as Schlumberger, Garuda Indonesia, Asuransi Jasindo, Medco Energy, Mandiri, BNI, Pertamina, Semen Indonesia and others. The conference also invites other highly respected speakers and moderators from global and Indonesia's leading companies such as Conoco Philips, Development Dimensions International, Kelly Services, Perusahaan Gas Negara, PT Kereta Api Indonesia, PT Jamsostek, PT Semen Indonesia, PT Trakindo, Universitas Pelita Harapan and Metro TV, among others. The Summit will also donate some charitable proceeds to educational nonprofits such as Indonesia Mengajar and GN OTA.
Sonita Lontoh, IDF's chairman, will deliver the keynote address to invited delegates, and share lessons learned and best practices on how to develop globally-competent Indonesian professionals in the 21st century. Lontoh is a Global Emerging Leader under 40 and a recipient of the Global Corporate Excellence and Entrepreneurship award. She had the opportunity to meet with the Indonesian President Yudhoyono and has also been invited to the White House to attend the AAPI Women Champions of Change celebration. Lontoh has diverse leadership experiences at Fortune 200 companies and venture-backed Silicon Valley technology companies. Internationally-recognized as a technology and leadership advocate, she is a frequent speaker and a contributor to publications such as FORBES, CNN Money, and the Huffington Post. Lontoh is an active leader in several nonprofit and professional organizations, including the TechWomen program, an initiative of the U.S. Department of State's Bureau of Educational and Cultural Affairs (ECA), launched by former Secretary of State Hillary Clinton to help the United States engage in "smart power diplomacy."
"We are honored and delighted to have Ms. Sonita Lontoh as one of our distinguished keynote speakers at the 2013 HR Summit," said Aryoko Dwinanto of ExxonMobil Oil Indonesia Inc., Amyra Sindukusumo of CNOOC SES Ltd., and Lolo Marbun of SKK Migas. "Ms. Lontoh has excelled as a successful Indonesian diaspora on the global stage and her vision, insights and lessons learned will prove invaluable to help develop globally-competent Indonesian professionals in the 21st century and beyond. She will challenge Indonesian professionals around the world to boldly imagine and explore new futures for themselves, their businesses and their communities."
"IDF and I are honored for the opportunity to share our leadership experience with the delegates of leading Indonesian companies," said Lontoh. "To keep Indonesia's growth momentum and ensure the country continues its tremendous growth sustainably, it is imperative that we continue to develop the Indonesian human capital to ensure that they have the technical and leadership skills to succeed and thrive in the globalized 21st century and beyond."
About Indonesian Diaspora Foundation (IDF)
The Indonesian Diaspora Foundation (IDF) is a nonprofit organization focusing on empowering Indonesian diaspora worldwide, strengthening the Indonesian educational system and providing humanitarian assistance. IDF's flagship initiatives include Computers for School, One-on-One Foster Family, Diaspora for Diaspora, and Quarter a Day programs. For more information and to get involved, please visit http://www.id-foundation.org.