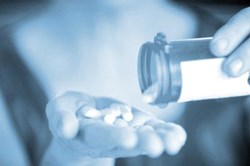 For more information about Risperdal or Alonso Krangle please contact us at 1-800-403-6191 or visit our website, http://www.FightForVictims.com.
New York, NY (PRWEB) November 05, 2013
Johnson & Johnson has agreed to pay $2.2 billion to settle charges with the U.S. Department of Justice (DOJ) over the alleged illegal marketing of Risperdal, Invega and Natrecor, Alonso Krangle LLP reports. In a press release issued today, the DOJ called the pact one of the largest ever reached to settle allegations of healthcare fraud.
(justice.gov/opa/pr/2013/November/13-ag-1170.html, DOJ, November 4, 2013)
According to the DOJ's press release, the charges covered in the settlement announced today include allegations that the company misbranded Risperdal for uses not approved by the U.S. Food & Drug Administration (FDA), including treating elderly patients with dementia and children. Risperdal has never been approved to treat dementia in the elderly, and was only approved for certain pediatric uses in 2006. The DOJ also charged that Johnson & Johnson paid kickbacks to physicians and to Omnicare Inc., the largest pharmacy for nursing homes to drive sales of the antipsychotic drugs, Risperdal and Invega.
"These companies lined their pockets at the expense of the American taxpayers, patients and the private insurance industry," U.S. Attorney General Eric Holder said during a news conference to announce the settlement. He also asserted that Johnson & Johnson "recklessly put at risk the health of some of the most vulnerable members of our society -- including young children, the elderly, and the disabled," according to a transcript posted on the DOJ website.
(justice.gov/iso/opa/ag/speeches/2013/ag-speech-131104.html, DOJ November 4, 2013)
Johnson & Johnson is currently facing hundreds of Risperdal lawsuits in a consolidated litigation underway in Pennsylvania Court of Common Pleas in Philadelphia. Many of these lawsuits were filed on behalf of plaintiffs who developed gynecomastia, or male breast growth, allegedly due to their use of Risperdal. In October 2012, Bloomberg News reported that Johnson & Johnson had reached Risperdal settlements in five cases that were designated for the litigation's first bellwether trials. Among other things, the Risperdal lawsuits alleged that Johnson & Johnson had concealed evidence that Risperdal could cause male breast growth, and that the company had improperly marketed the antipsychotic drug for use in children. (In Re: Risperdal Litigation, Case ID. 100300296)
(bloomberg.com/news/2012-10-04/johnson-johnson-agrees-to-settle-five-rispersal-suits.html)
Alonso Krangle LLP, a law firm focused on fighting for plaintiffs in Risperdal lawsuits, is offering free case reviews to anyone who may have developed gynecomastia due to their use of Risperdal. The Firm's attorneys have extensive experience litigating cases involving drug injuries, and are currently offering free legal evaluations to alleged victims of Risperdal side effects. Individuals who wish to discuss a potential Risperdal gynecomastia lawsuit are urged to contact Alonso Krangle LLP by calling 1-800-403-6191 or visit the firm's website, http://www.FightForVictims.com.
About Alonso Krangle LLP
Andres Alonso and David Krangle, attorneys with almost 40 years of collective legal experience, have focused their law practice on the handling of significant personal injury cases, defective drug and medical device litigation, construction site accidents, nursing home abuse, medical negligence, qui tam/whistleblower actions and consumer fraud cases. A highly experienced law firm representing injured victims throughout the U.S., Alonso Krangle LLP is headquartered in Long Island, New York, with offices in New York City and New Jersey.
For more information about Alonso Krangle or to join the fight and be a part of our team, please contact us at 1-800-403-6191 or visit our website, http://www.FightForVictims.com.
Contact:
Alonso Krangle LLP
445 Broad Hollow Road
Suite 205
Melville, New York 11747
Toll-FREE 1-800-403-6191
Tel: 516-350-5555
Fax: 516-350-5554