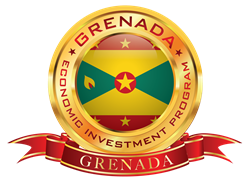 We welcome qualified investors to partner with Grenada in realizing mutually beneficial long-term development and prosperity.
Boca Raton, FL (PRWEB) November 07, 2013
United States Economic Development Authority ("USREDA"), a leading worldwide processor of investment-based immigration, has been named the sole marketing agent for the Grenadian government's National Transformation Fund, according to a company spokesperson. The National Transformation Fund ("NTF") was established in 2013 to modernize and improve the island nation's economy. According to USREDA, the Grenada Economic Immigration Program ("GEIP") brings investments to the NTF by offering qualified foreign investors a path to Grenadian citizenship in exchange for a minimum investment of $200,000 USD plus administrative fees. These funds will be used to advance Grenada's economy and infrastructure, and are backed by governmental programs.
USREDA CEO Joseph Walsh said, "We are pleased and honored to be selected by the Grenadian Government as the lone agent for the nation's economic investment program. Our expertise in connecting qualified stakeholders with safe and secure investment opportunities was a key factor in this appointment. USREDA is committed to leveraging our experience and unique position as a global investment-based immigration provider to build wealth for Grenada and foreign investors alike."
Minister Oliver Joseph, who played a pivotal role in the legal and administrative work related to the Grenada Economic Investment Program, echoed Mr. Walsh's sentiment, adding, "We welcome qualified investors to partner with Grenada in realizing mutually beneficial long-term development and prosperity."
Renaissance of Second Citizenship for High Net-Worth Individuals
An article in the June 2010 issue of International Living Magazine highlighted a modern trend: more and more countries are featuring programs that offer residence or second citizenship to high net-worth foreign investors. Articles in USA Today have also highlighted benefits of dual citizenship, including one in August 2013 that discussed increasing internationalism, freedom to travel visa-free, the ability to shelter personal wealth, protection against political or economic unrest, and the expansion of health care and educational opportunities.
"Increased unrest causes people to expand their options," Mr. Walsh said. "People want safety, they want security, and they want options. The Grenada Economic Investment Program, in our view, lets them achieve these goals. It is highly competitive because it offers more for less investment capital." According to Mr. Walsh, investments can be one of two different types: a $500,000 investment project -- typically real estate -- directly controlled by the investor, or a $200,000 investment in the government-controlled National Transformation Fund. Walsh also noted that the GEIP would allow investors to fast track their applications and receive tax incentives through additional investments, all of which are encouraged by the pro-development Grenadian Government.
Minister Joseph added that after becoming a permanent resident based on investment under the GEIP, an investor may apply for full citizenship in Grenada shortly thereafter. As a result they would benefit from the rights, freedoms and liberties that come with Grenada citizenship, including the right to travel freely.
Exploring New Wealth Development
Grenadian Citizenship could be especially significant because of the potential for enormous benefits from Grenada's untapped petroleum reserves, as cited by a July 31, 2013 article in the Oil and Gas Journal. The possibility of enormous reserves, coupled with Grenada's small population, makes it conceivable that Grenada could become one of the wealthiest per capita countries in the Caribbean within the next decade.
Minister Joseph noted that in addition to personal freedom and possible future wealth, GEIP investors have the opportunity to live, full or part time, in what many describe as the most beautiful and peaceful country in the world. The Government website gov.gd describes through a variety of media how Grenada combines the mystique of yesteryear's authentic Caribbean style with the modern luxuries and conveniences of today's world. Dubbed the "Spice Isle", Grenada offers some of the world's most exotic spices, natural tropical vegetation, cooling breezes, exquisite beaches, and aqua-marine waters. The country itself remains natural, unspoiled, and offers breathtakingly sights at every turn. The people of Grenada are also widely acknowledged to be warm and friendly, and the nation's vibrant communities, villages, and suburbs are infused with the fun-loving spirit and serenity of the Caribbean.
"We believe the Grenada Economic Investment Program is most certainly superior to other Citizenship by Investment programs in terms of accessibility and security," said Mr. Walsh. "But it also adds this exciting potential of unrealized wealth from its natural resources. Simply put, it's an opportunity that immigrant investors cannot afford to pass up."
Contact USREDA today for more information on investment in the Grenada Economic Investment Program.
United States Regional Economic Development Authority, LLC ("USREDA") is one of the largest and most respected processors of investment-based immigration. By connecting investors with emerging organizations in key growth sectors such as innovation, real estate, tourism, and university and governmental infrastructure, USREDA is building wealth without borders for its clients.