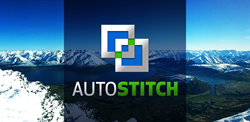 Vancouver, Canada (PRWEB) November 06, 2013
Cloudburst Research is pleased to announce the availability of AutoStitch Panorama for Android. The highest quality, most flexible image stitching solution on iOS is now available to Android users. AutoStitch for iPhone has remained popular since its launch in 2009, and has gathered more than 600,000 loyal and active users.
Why do you need AutoStitch if your phone already has a built in panorama mode? AutoStitch is designed for photographers who care about the quality of their final results, as it stitches individual full-resolution camera images rather than relying on reduced-resolution video input. With sophisticated blending and exposure compensation algorithms, AutoStitch removes brightness differences while preserving the sharpness of the original images, giving seamless panoramas that rival the results of the best desktop software.
With the latest version of Android, 4.4 Kit Kat, and devices like the Nexus 5, there is a continued focus on photography on Android devices. Don't miss out on great photo opportunities just because you have your phone and not your camera gear with you. AutoStitch allows for much more than just single row sweep panoramas. Overlapping photos can be taken in any order or arrangement, yet the stitching process is fully automated. Users can also stitch any photos in their photo albums, including those taken with any camera app, or photos imported from external cameras.
Links:
AutoStitch web page: http://www.cloudburstresearch.com
Google Play: http://taps.io/AutoStitchAndroid_p
Twitter: @AutoStitch (http://twitter.com/AutoStitch)
Facebook: http://www.facebook.com/pages/AutoStitch-Panorama/478024058891656
###
Contact: Geoff Clark, CEO
Email: media(at)cloudburstresearch(dot)com
Review copies are available to the media upon request.
Cloudburst Research was incorporated in March 2009 and is located in Vancouver, BC, Canada. We use some of the latest research from the field of computer vision to create compelling consumer applications on mobile devices. Our flagship product is AutoStitch Panorama, which has over half a million active users.