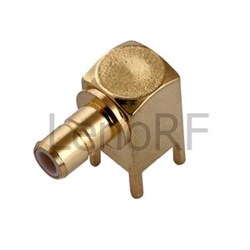 (PRWEB) November 05, 2013
Today's fast technological advancements mean that high quality products are very important for every company. Recently, LenoRF, a well-known SMB connector manufacturer and wholesaler, has announced great discounts on all its high quality SMB connectors, which are offered at discounted prices, up to 33% off.
According to a senior engineer of LenoRF, SMB connectors are smaller than SMA connectors. An SMB connector features a snap-on coupling and offers excellent electrical performance from DC to 4 GHz. An SMB jack has a male center pin, while an SMB plug has a female basket.
LenoRF releases new products and launches promotions on a regular basis. Its professional team explained in a statement that every customer is likely to benefit in the long term on its designs and promotions. Productivity increases and saving time are only a few benefits associated with LenoRF's low prices and premium quality.
The CEO of the company says that any order above $5000 comes with an extra discount coupon based on the regular discounts. He states that LenoRF's top priority is to ensure that clients are getting the best value for their hard-earned dollars. The company is ready to introduce new products to all customers worldwide.
LenoRF is providing a full range of N RF connectors, SMA RF connectors, Mini Balun IDC connectors, SMC RF connectors, SMB RF connectors, SSMB RF connectors and more. The company promises to offer high quality products to its customer base worldwide with fast delivery.
About LenoRF
LenoRF is a leading manufacturer of coaxial connectors and cable assemblies; the company offers one-stop turnkey solution for radio frequency systems, cell-based mobile communications, in-building, in-tunnels, television & radio, radio-link networks, etc.
For more details on LenoRF, please visit http://www.coaxial-connector.com.