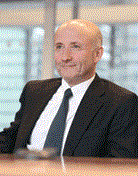 The first thing a QMS does is help an organisation to control and improve the way in which it manufactures or delivers its services.
(PRWEB UK) 6 November 2013
The world's leading ISO standards are currently being updated, including international quality management system standard (QMS), ISO 9001. International standards give specifications for products, services and good practice helping to make industry more efficient and effective. They are developed through global consensus and help to break down barriers to international trade. "The first thing a QMS does is help an organisation to control and improve the way in which it manufactures or delivers its services. That includes necessary commitment from the top management of an organisation, putting in place processes and a process for continual improvement," said Mike James. "In fact, given that over one million organisations in over 150 countries use the standard to manage their key value creating processes, it's arguably the most influential piece of business literature ever written."
The areas of business covered by ISO international standards are diverse and cover all sectors including manufacturing (as well as high-tech manufacturing), service, construction, automotive, aerospace, food, professional services and education - to name but a few.
There has been much public debate over the years as to whether it should be compulsory for companies to adopt ISO standards or whether they should be allowed to adopt them on a voluntary basis. "I believe it should be a voluntary process, because organisations should take it and use it to help the management manage their organisation more effectively," commented James. "I feel if it was made compulsory, then to some extent people would not take that up within the spirit in which is meant. So I think the best thing is a very strong endorsement but not necessarily a mandatory approach."
There's been a general change to the way in which ISO standards will be revised in that they will now adopt a common text and structure under a document called Annex XL. This means that from now on, all ISO standards will use the same language, the same terminology. This development will also help to drive a process of organisations integrating their QMS' with other management system standards as well. "In particular in relation to ISO 9001, one of the big things that will change will be an emphasis on quality leadership from the top of an organisation. Also the adoption of risk and the way in which risk is managed through the management system, both of which are quite significant changes," said James.
Summarising, Mike James said, "I see the future of standards being expanded a great deal. There are additional sectors and countries that will undoubtedly increase the take-up of ISO standards, and I expect organisations to adopt more than just the quality standard; they will include environment and health and safety. I also believe that technology will have a big factor in terms of the way in which organisations want to interact with their certification body, and also the way in which audits will be carried out in the future, which will see the increasing use of remote audits."
END
Mike James spoke to Dubai TV – Emirate News – during October 2013. Watch the video here. Further information about the ISO Standard Revisions is available at http://www.lrqa.com/isostandardsupdate.