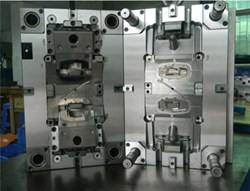 (PRWEB) November 06, 2013
Recently, Wuxi Glory Plastics, an exclusive high quality plastic blow molding company, has launched a plastic mold promotion. All its clients worldwide can get a discount, up to 32% off, on the plastic molds. Similar discounts are available on other products like plastic blow molding and many others.
Wuxi Glory Plastics focuses on both advanced technologies as well as customer service. The great designs of plastic molds are more than what can be seen on the outside.
"We launched the promotion to expand the European and American markets; we want to attract more new clients from around the world. Experience is the essence of our company. Our plastic molds come in varying dimensions to meet the needs of the different customers worldwide," says the CEO of Wuxi Glory Plastics. "We have earned much success in the past few years. Without the continued dedication and teamwork shown by everyone at Wuxi Glory, this would not be possible. If you want to save time and money in plastic molds without sacrificing quality, our products are definitely what you need."
Wuxi Glory Plastics double checks its products before shipment so that they can meet the designed specifications and qualifications. Furthermore, the company pays much attention to customer support, application acceptance, development quality and design, aiming to serve clients worldwide in a better way.
About Wuxi Glory
Wuxi Glory engaged in developing and manufacturing custom molded plastic product in China by taking advantages of our relatively low labor costs. We have most experienced workers in China, If you're looking for product design, engineering, prototyping, and mass production, Glory plastics can always find a solution for you. For more about our products and services please visit: http://www.plastics-molding.com.