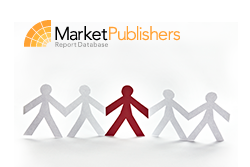 London, UK (PRWEB) November 05, 2013
Market Publishers Ltd and BuddeComm signed a partnership agreement for quality market research promotion on Internet. MarketPublishers.com is now authorized to distribute and sell BuddeComm reports.
"Our new partner, BuddeComm, is an independent research and consulting firm specialising on the telecoms sector and its role within the digital universe. The company is dedicated to providing high-level strategic research as well as advisory services to governments, international agencies and businesses from pole to pole. Its experienced team of senior researches can boast unparalleled knowledge of the telecommunications and media world, encouraged to provide insightful reports covering 190 countries, 500 companies and 200 discrete applications and technologies. We are pleased to bring BuddeComm's vast reservoir of expertise and knowledge within the reach of our clients, helping them to take grounded, accurate decisions in search of new opportunities to boost their businesses," commented Tanya Levdikova, Assistant Manager at Partners Department.
In-demand research reports by BuddeComm:
Singapore - Telecoms, Mobile and Broadband. Singapore's fixed-line household penetration rate is around 100%. At the same time, its booming mobile market continues to grow in terms of subscribers and sophistication. The country's mobile telephone penetration has gone beyond 150% and is close to 8 million subscribers in 2013. The country's 3G market continues to be the strongest component of the mobile sector with around two-thirds of all mobile subscribers being 3G. The arrival of 4G/LTE will have a big impact on the market, with rapid take up of services. Practically 100% of Singapore's households now have some form of high speed broadband internet access. More data on the Singapore's telecoms market can be found in the report…
Global Digital Media - The Dynamic Digital, IPTV and Smart TV Markets. To date, an enormous competition is currently witnessed in the global TV and video media industries. The report provides important insights into the vibrant global TV market. The research includes key trends, statistics, case studies and analysis on the key sectors which comprise the TV market including digital and pay TV, online video streaming, mobile TV and IPTV. It explores the trends occurring in multi-play bundling supported by relevant case studies and a future based on over-the-top (OTT) services. In addition the research report provides insightful regional overviews for North America, Europe, Africa, the Middle East, Latin America and Asia Pacific…
Gabon - Telecoms, Mobile and Broadband. In contrast with the mobile market, Gabon's fixed-line and internet/broadband sectors have remained underdeveloped due to a lack of competition and the resulting high prices. The recent arrival of a second international submarine fibre optic cable (ACE), combined with the anticipated launch of 3G mobile broadband services is expected to bring significant improvements to the sector in upcoming years. The report provides a comprehensive overview of key trends and developments in Gabon's telecommunications market. It covers key statistics; market and industry overviews; government policies affecting the industry; market liberalisation and regulatory issues; telecoms operators – privatisation, acquisitions, new licences; infrastructure development; top players (fixed, mobile and broadband); internet and broadband development and growth; etc. …
Iran - Telecoms, Mobile, Broadband and Forecasts. Iran's telecoms market is one of the largest in the Middle East given the size of its population. Internet usage is growing due to improved accessibility brought about by competition and government initiatives. Broadband penetration is improving given the growing number of competing ISPs, made possible through a licensing scheme. The report provides a comprehensive overview of Iran's telecommunications marketplace, featuring the mobile, Internet, broadband, digital TV and converging media sectors. Key topics addressed in the study include, among others, industry and regulatory issues; leading players, revenues, subscribers, ARPU; mobile voice and data markets; broadband subscriber forecasts to 2023…
Namibia - Telecoms, Mobile and Broadband. Namibia was one of the last countries in Africa to introduce competition in the mobile communications sector when a second network finally launched in 2007. Despite this, the country has achieved a market penetration rate well above the regional average. The development of Namibia's internet and broadband sector was long held back by high prices for international bandwidth, caused by the lack of a direct connection to international submarine fibre optic cables until 2011 when the WACS cable landed in the country. The country's boom in broadband services has been helped by developments with 3G and 4G mobile services, as well as by investments in national fibre backbone infrastructure. More valuable information on the trends and developments in Namibia's telecommunications market including forecasts is available in the study…
More details on the publisher and its research reports can be found at BuddeComm page.