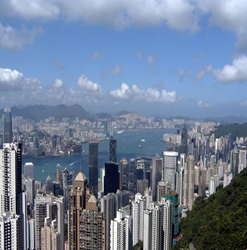 The high expertise of technical sessions and the memorable social events in a great location such as Hong Kong, made this conference outstanding. John Kleopas - Worldwide Chairman
Hong Kong (PRWEB UK) 6 November 2013
Delegates and their companions enjoyed a full program which included a client visit to China organized by Asia Pacific Chairman Caroline Berube of HJM Asia Law & Co. LLC who personally chose the companies to show a full hands on experience and to reflect how various sized companies are achieving growth potential very quickly.
Members also received and economic update on Hong Kong and Asia Pacific from Andrew Blach, Global Head of International, HSBC, Simon Adcock, Head of International and Herve Lievore, Senior Investment Strategist.
With further meetings on the cultural differences of doing business in the Asia Pacific market, and both specific Legal and Accounting sessions.
Worldwide Chairman John Kleopas commented:
"I am happy to say it was an extremely successful conference, with the largest ever attendance of both delegates and companions. The high expertise of technical sessions and the memorable social events in a great location such as Hong Kong, made this conference outstanding. I am proud to lead Alliott Group, which is a family of highly skilled professionals with long standing relationships, an alliance of firms, where strong friendship meets with business opportunities."