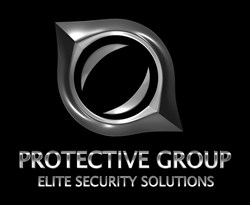 Bohemia, NY (PRWEB) November 06, 2013
The Protective Group, a leading security company on Long Island, issues a statement following a recently released government audit that reveals many security personnel guarding federal facilities have not been trained to respond to armed shooters.
According to an October 30th article published on by the NBC News titled "GAO: Some security guards at federal facilities not trained for 'shooter' incidents," a government audit released on October 29th revealed that "some of the 13,500 private security guards assigned to protect federal buildings lack training on how to respond to an active shooter."
Even though the Department of Homeland Security mandates that guards receive training for dealing with active shooters, the Government Accountability Office found that some security guards working for private contractors did not receive this training. The article quotes part of the audit report, which stated, "Without ensuring that all guards receive this training, the Federal Protective Service has limited assurance that its guards are prepared for such a threat." The Federal Protective Service staffs law enforcement officers and private security guards at nearly 10,000 federal facilities.
John Monderine, the CEO of the Protective Group, a leading security guard and event security provider,hopes that the recent government audit will promote more training within members of the security force who are tasked with protecting federal facilities. "Now that the issue has been identified, hopefully steps will be taken to provide proper security training to those individuals who have not yet received it."
The Protective Group is an elite full service private security firm with specializations in special event security, corporate security, private investigators, insurance investigators and surveillance. Its top-notch professional security guards have over 150 years of combined law enforcement service and its security personnel are physically fit, professional, athletic, and completely dedicated to ensuring events proceeds without a hitch. From charity runs and fashion shows, to fundraisers and art shows, the Protective Group instills confidence and assures safety at an exclusive event or place of business.
#####