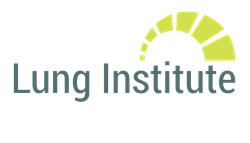 Tampa, Florida (PRWEB) November 05, 2013
In honor of November's health observance of chronic obstructive pulmonary disease (COPD), the Lung Institute, an innovative stem cell provider, is dedicated to raising its awareness. COPD is a progressive form of lung disease that includes emphysema and chronic bronchitis. As the third leading cause of death in the United States, and a top five cause of mortality across the globe, raising awareness for this disease is essential to prolong, and improve, the lives of sufferers across the country.
Twenty-four million American adults have impaired lung function, which can be an indication of a probable COPD diagnosis. If this statistic isn't startling enough, according to the Centers for Disease Control and Prevention (CDC), in 2011, 12.7 million U.S. adults were estimated to have COPD, and these numbers continue to grow.
Once thought of as being a "man's disease," the prevalence of COPD among women has significantly increased. In 2011, women surpassed men for the 10th consecutive year of having a higher rate of chronic bronchitis diagnosis. With 3.3 million American men diagnosed compared to 6.8 million women, the numbers do not lie.
In the past 15 years, anti-smoking campaigns have become common across the United States. Although cigarette smoking is the number one cause of COPD, it isn't the only risk factor. Occupational dust and chemicals, air pollution, heredity and secondhand smoke are all causing this life altering disorder. With so many people diagnosed, or needing to be diagnosed with COPD, education about prevention and treatment options are essential.
As the nationwide leader for stem cell treatments for COPD, Lung Institute strongly supports National COPD Awareness Month and the US COPD Coalition. For the entire month of November, Lung Institute is raising awareness through factual and insightful social media posts, as well as blog articles on subjects including the importance of pulmonary stem cell treatments to reduce COPD symptoms and improve sufferer's quality of life.
About Lung Institute
At Lung Institute (LI), we are changing the lives of hundreds of people across the nation through the innovative technology of regenerative medicine. We are committed to providing patients a more effective way to address pulmonary conditions and improve quality of life. Our physicians, through their designated practices, have gained worldwide recognition for the successful application of revolutionary minimally invasive stem cell therapies. With over a century of combined medical experience, our doctors have established a patient experience designed with the highest concern for patient safety and quality of care. For more information, visit our website at LungInstitute.com, like us on Facebook or call us today at 1-855-469-5864.
###