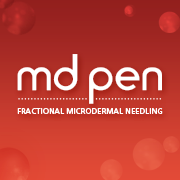 MD Pen represents the latest in fractional micro dermal needling systems.
(PRWEB) November 06, 2013
Kevin Simons, of Total Body Contouring who is collaborating with MD Pen.co to provide the SkinShops, has this message to Doctors and Spa owners:
"It's time to offer your patients a non-ablative option for their skin rejuvenation needs."
Surgery used to be the only option for issues such as skin laxity, skin texture, acne, scars, photo-damage, fine lines, wrinkles, and unsightly veins. Now there are a range of non invasive and minimally invasive options for body contouring and skin treatment.
MD Pen.co is collaborating with Total Body Contouring to produce SkinShops workshop events in multiple cities. SkinShops will feature product demonstrations of multiple devices and treatments, such as Radio Frequency, InfraRed, ER:Yag, Vascular, PRP, MircoDermal Needling, and IPL; all designed to give a total skin rejuvenation solution.
In this new economy, health care professionals are looking for new ways to engage with patients, and MD Pen.co offers both the tools and the marketing advice to do just this. Dawn Barsngrover, a Georgia Spa owner recently added MD Pen to her treatments. She said, "MicroDermal needling is now a big part of our practice. Our staff performs 10-15 MD Pen treatments per week."
SkinShops are being held around the United States. At the SkinShop events, participants can see presentations of a variety of skin rejuvenation platforms and treatments, including Radio Frequency, PRP, MicroDermal Skin Needling, InfraRed,IPL, ER:Yag and Vascular.
For product information or to register for a SkinShop, please visit the website.