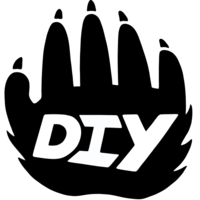 Kansas City, MO (PRWEB) November 05, 2013
Inviting young people to "get skills and be awesome," the Kauffman Foundation, Global Entrepreneurship Week (GEW) and DIY.org, a platform for youth to learn skills and share what they make and do, announced a competition today that gives the world's do-it-yourself youth a chance to be entrepreneurial.
The DIY Entrepreneurship Challenge encourages adults to help kids in their communities (ages 7-14) to register a DIY account and solve three entrepreneur challenges to earn the official Entrepreneurship Badge of GEW. The country that earns the most badges wins the challenge. The competition starts today and ends on Nov. 24, 2013, the last day of GEW.
"The DIY Entrepreneurship Challenge will help kids sharpen their skills and meet others who share the same passions," says Zach Klein, co-founder of DIY and competition sponsor. "Earning the badge will give kids a taste of what they can accomplish when they just try."
The Challenge has three easy steps:

Step 1: Visit DIY.org—or download the DIY app from the Apple App Store—and create an account
Step 2: Check out the Entrepreneur page
Step 3: Once you earn the skill, use the coupon code "GEW2013" to get the free entrepreneur patch from the DIY Market
"This competition will engage kids worldwide in the DIY movement while also creating the link between makers and entrepreneurs," said Lesa Mitchell, vice president of Innovation and Networks, Kauffman Foundation.
The prizes for the winning country are:

MakerBot Replicator2 3D modeling printer, donated by the Kauffman Foundation
10 littleBits Starter Kits, donated by littleBits
10 Deluxe Roominates (wired dollhouse building kit), donated by Roominate
10 Arduino Starter Packs, donated by Adafruit
10 subscriptions to MAKE Magazine, donated by Maker Media
Shapeoko 2 milling machine, donated by Inventables
More information about the competition is available at http://www.unleashingideas.org/diy.
About Global Entrepreneurship Week
Global Entrepreneurship Week is the world's largest celebration of the innovators and job creators who launch startups that bring ideas to life, drive economic growth and expand human welfare. During one week each November, thousands of events and competitions around the world inspire millions to engage in entrepreneurial activity while connecting them to potential collaborators, mentors and even investors. In five years, Global Entrepreneurship Week has expanded to more than 130 countries—empowering roughly 25 million participants through 115,000 activities over that time. Powered by the Ewing Marion Kauffman Foundation, the initiative is supported by dozens of world leaders and a global network 10,000 partner organizations. For more information, visit unleashingideas.org and follow @unleashingideas on Twitter.
About the Kauffman Foundation
The Ewing Marion Kauffman Foundation is a private, nonpartisan foundation that aims to foster economic independence by advancing educational achievement and entrepreneurial success. Founded by late entrepreneur and philanthropist Ewing Marion Kauffman, the Foundation is based in Kansas City, Mo., and has approximately $2 billion in assets. For more information, visit kauffman.org, and follow the Foundation on twitter.com/kauffmanfdn and facebook.com/kauffmanfdn.
About DIY
DIY is a service to allow kids age 7 and up earn new skills and meet others who share the same passion. Every member has their own portfolio where they share what they make and do, and earn embroidered skill patches for completing sets of challenges. DIY's platform offers free curriculum for more than 100 different skills including Animation, Biology, Mechanical Engineering, and Web Design. Members must take pictures or video to show that they completed each challenge, and the global DIY community of kids is able to share encouragement and feedback. The big idea is that anyone can become anything just by trying. Hundreds of thousands of kids, families and educators already have! Kids can visit http://www.diy.org or download the DIY app to get started.