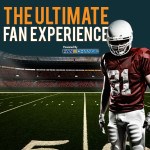 "FanXchange's software adds an unrivaled ticket-buying experience to users of our TotalPRO platform."
New Brunswick, New Jersey (PRWEB) November 06, 2013
Dittman Incentive Marketing today announced that it is providing its customers with a premier ticket-buying experience with its upgraded ticketing module in the company's TotalPRO web recognition and reward platform. Seamless integration with FanXchange makes it easy for customers to quickly and easily select seats that meet their price and location preferences.
"We continually add new features to TotalPRO, and FanXchange's software adds an unrivaled ticket-buying experience," says Brian Carr, Director of Individual Awards at Dittman. "Our customers can now buy tickets using their reward points with the same ease as purchasing online from popular web ticketing sites."
"FanXchange is in the business of 'creating memories' and providing fans tickets to their favorite live events," says Brandon Koffler, CEO of FanXchange,"including such iconic events as the Super Bowl, NASCAR, the Kentucky Derby, or World Series. We are very excited to enhance the overall user and ticket buying experience of Dittman's TotalPRO platform with our innovative technology."
New Interactive Seating Chart and Zoom Feature
Once a user selects an event and venue in the new ticket-buying module, a colorful interactive seating chart appears. They can simply hover over seats that interest them and a window pops-up showing the view of the stage or field they can expect from those seats. They can also zoom in and out for a close-up view. Also useful is that the window displays the number of tickets still available in that section.
Enhanced Sorting
Other features that make buying tickets simpler include the intuitive sorting slider that allows users to easily set the minimum and maximum number of points they wish to redeem; once set, they will see only seats in that range. They can also easily step through ticket inventory by clicking on the up or down arrows besides the Section, Row, Quantity and Points column headings, seeing ticket availability by each of these selections.
Improving Full-Featured Rewards and Recognition Platform
The FanXchange ticketing functionality adds rich new capabilities to the extensive Online Rewards Mall that is part of TotalPRO, including a virtually unlimited choice of brand-name merchandise, gift cards, event tickets and travel packages.
About Dittman Incentive Marketing
For more than 35 years, Dittman Incentive Marketing has been an award-winning, quality leader in providing incentives, recognition, and rewards programs to help companies realize immediate ROI in motivating sales people, employees, channel partners, customers, and consumers. Dittman's signature products and services include: TotalPRO® (Performance Recognition Online) – an incentive, recognition and rewards online software solution (SaaS), and Deluxe Group Incentive Travel. For more information, visit http://www.dittmanincentives.com.
About FanXchange
FanXchange is an online marketplace powering innovative technologies to create memorable experiences by partnering with loyalty programs globally to provide the Ultimate Reward for their members: access to live event tickets. FanXchange offers program participants the ability to redeem points for tickets to their favorite Sports, Concert or Theatre event.