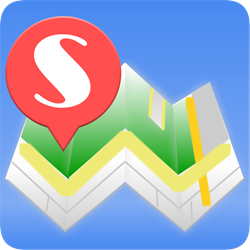 Spottible was built to help travelers find their way overseas, online and offline.
New York, NY (PRWEB) November 06, 2013
Available today in the App Store, Spottible is a free, iOS app that helps travelers explore, capture, and organize places, online and offline for over 200 cities worldwide. Places in Spottible are private by default, with options to share with friends or with the public.
Before leaving, travelers download maps and places - their friends', their own, or one of Spottible's "starter collections," available for over 200 destinations worldwide. On the road, users navigate through offline places and maps. Users record new spots offline, adding details such as name, rating, price, photo, caption, and category ("food," "hotel," "point of interest," and so on). When they're back online - at a wifi-enabled cafe, at their hotel, or at home - users can share their favorite spots with friends.
"Spottible was built to help travelers find their way overseas, online and offline," said founder Michael Galvez, a former product manager for Google Maps. "Let's say you're going to Tokyo and you have a friend who visited Japan last year. Before you leave, use Spottible to download your friend's favorite spots, and add a spot for your hotel. When you land, turn off data on your iPhone. Fire up Spottible to find your way around - your places and maps are offline, so you don't pay roaming fees. As you explore, you can use Spottible to find your friend's favorite places, or add new spots to share when you're back online."
Spottible organizes spots by collection. Travelers can view places on a map, in a photo gallery, or on a calendar to review their trip. Spottible collections are private by default. Travelers have full control of who sees their spots. They can keep spots to themselves, share with a few friends, or share with everyone on the app.
At home, Spottible can be used as an easy way to capture local places. With three taps, users add places they frequent or new spots they want to remember - from water fountains in a local park to their dry cleaners' hours, or that closed restaurant they pass by in the morning but want to revisit for dinner. To save space, collections and maps can be made available only online.
Spottible is available now in the App Store for iPhone and iPad running iOS 6.0 or higher. Spottible was developed in New York City by Spartan Works, Inc.
Download Spottible on iTunes: http://itunes.apple.com/app/id691367073?ls=1&mt=8.
Learn more at http://www.spottible.com, including demo and contact information. Offline map data, imagery and map information provided by MapQuest, OpenStreetMap, and contributors.