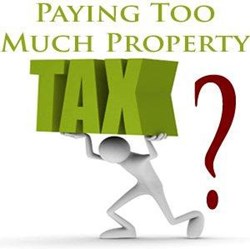 "Paramount property Tax Appeal significantlyreduced my tax bill. Their constant communication and expertise mad the tax appeal process painless for me."- George Mayer, Coastline Equity
San Diego, CA (PRWEB) November 08, 2013
The deadline for filing property tax appeals is rapidly approaching. The filing seasons for filing a property tax appeal is ending November 30th for most counties.
"Now that the housing bubble has burst, up to 60 percent of the nation's taxable property may be overassessed..."-Kristina Dell Today.com
Nationwide, this results in over payment of taxes to the state and county governments in the billions of dollars.
Filing an appeal guarantees that the property will be "reevaluated" to make sure that the taxable value of the property is in line with current market conditions. Without an appeal, the county is not necessarily required to offer a reduction.
The housing crisis that hit especially hard in California (and the west) from 2007-2009 has left many property owners with assessed values much higher than their properties are currently worth on the open market. This has caused an over taxation on the property.
Each property owner has the right to "appeal" the decision of the local property tax assessor's value, and request a modification or adjustment. Most times this results in a lower assessed value and in turn lower taxation on the property.
Many county deadlines for filing is November 30th.
Paramount Property Tax Appeal has helped thousands of property owners reduce the assessed value on their properties. This has resulted in excess of an estimated $7,000,000 in refunds to clients. Paramount Property Tax Appeal handles both business personal property and real property.