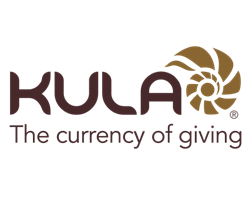 By partnering with Kula, we are making it easy for our clients to earn greater customer, employee and partner goodwill by acting as conduits for those users' impulses to help others.
Boulder, Colorado (PRWEB) November 06, 2013
Today's consumers demand more social good and cause-related initiatives from the companies they do business with than ever before. They also want flexibility in supporting causes of their choice. Driven by marketplace demands and the growing purchasing power of cause-conscious consumers, Kula Causes and Connexions Loyalty have joined forces to foster more meaningful loyalty for client partners through charitable engagement.
According to the latest 2013 Cone Communications Social Impact Study, U.S. consumer appetite for corporate support of social and environmental issues is growing and, as a result, consumers increasingly want their purchases to have a positive impact:

54 percent bought a product associated with a cause over the last 12 months, increasing 170 percent since 1993
91 percent want even more of the products and services they use to support causes
That's why Connexions Loyalty, which offers white-labeled points programs for a variety of financial institutions, travel and hospitality companies and automobile makers and has tens of millions of consumers enrolled, is making it easier than ever for those consumers to give to the causes of their choice by teaming with Kula Causes. Kula's network allows end users to donate unredeemed rewards to any of over two million nonprofits addressing human rights, food relief, healthcare, the environment and many other issues.
A recent global survey by Nielsen found that half of consumers would pay more for goods and services from companies that give back to causes. And in the fast-growing economies of Asia and South America, consumers whose spending power is rising have some of world's highest expectations of companies when it comes to social responsibilities.
Clearly, giving back is becoming a business imperative for consumer-facing brands everywhere.
"Thanks to their always-connected devices, consumers are very aware of social needs around the world, and they want to patronize brands that help relieve those needs," said Mark Dority, Kula Causes' Director of Marketing. "With this joint initiative, we are responding to that demand and helping Connexions Loyalty's clients forge more meaningful and longer-lasting relationships with customers, partners and employees." Dority added that studies also show that businesses supporting a wide range of causes and people can gain a better reputation in consumers' eyes.
"By partnering with Kula, we are making it easy for our clients to earn greater customer, employee and partner goodwill by acting as conduits for those users' impulses to help others," said Andy Hodges, Group Vice President, Partner Development. "Access to a huge nonprofit database enables them to support as many causes as they can, which also boosts our clients' reputations – and customer loyalty."
For more information on how Kula and Connexions Loyalty are driving loyalty through cause support, please contact Vanessa Horwell at 305-749-5243 ext. 232 or vanessa(at)thinkinkpr(dot)com.
About Kula Causes:
Founded in 2010 and based in Boulder, Colorado, Kula Causes is the world's largest platform for charitable giving. Kula's innovative business-to-business SaaS application enables companies to measure, engage, and reward their customers by enabling them to support their favorite causes. This puts the power of choice in the hands of customers and creates rich customer engagement and meaningful brand loyalty. With over 2 million charities in over 50 countries to choose from, Kula reaches virtually every customer giving affinity—from local schools and places of worship to international development and aid organizations. For more information, please visit http://www.kulacauses.com.
About Connexions:
Connexions Loyalty is a leader in enhancing the connection between major brands and their customers. Backed by more than 30 years of experience, Connexions Loyalty offers blue-chip companies the ability to reward their customers, from once-in-a-lifetime moments around the world through everyday occasions just down the street. Connexions Loyalty is the global leader in customer engagement, and serves tens of millions of active users throughout the United States. For more information, visit http://www.cxloyalty.com.