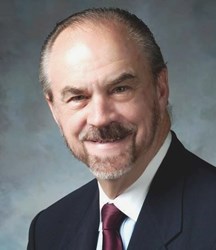 I am very excited about working again with a technology company on the forefront of tech solutions for the events industry.
Jamestown, NY (PRWEB) November 07, 2013
Digitell is pleased to announce that Mike Hatch, a veteran of the meetings and event industry, has signed on as the Business Development Director, effective November 1, 2013.
Mike will be working out of the DC Office and be responsible for generating new business and new relationships with the thousands of Associations that are in the DC Metro area, as well as help expand into government and international markets.
Mike brings to Digitell a wealth of knowledge and experience in the meetings space and technology. He is an exhibition and events industry sales and marketing executive with over 30 years of successful experience launching new companies and bringing new products and services to market both nationally and internationally, including a2z, Inc. and a2zShow; FloorPlan and NetworkNow; Nomadic Displays and Instand; PEGS Exhibits, digital graphics, Exponents, Interlock Truss and Moss Fabric Structures.
Mike is also an acknowledged trade show and event marketing expert, consultant, and producer of exhibitor and trade show marketing training programs for groups including the Exhibit and Event Marketers Association, Hotel Sales and Marketing Association International, Verizon, Marriott, and the U.S. Department of Commerce.
In addition, Mike has been a professional speaker, trainer and consultant for business management and entrepreneurship, marketing and sales, and has been selected by associations and independent show organizers to deliver over 200 keynotes and education sessions.
"We are thrilled to have Mike on our team," says Jim Parker, president of Digitell. "Mike brings a lot of experience and relationships that will help us grow our customer base, move into new markets and continue to provide quality services to the meetings industry", adds Parker.
"I had several opportunities, but, I chose to join Digitell, because of their ability to deliver top quality content capture and broadcast solutions that event organizers need in order to compete in today's media-rich environments. They also offer an affordable business model that works for organizers", says Mike Hatch. "I am very excited about working again with a technology company on the forefront of tech solutions for the events industry. With Digitell, I will be able to leverage my relationships by introducing them to new technology solutions that will enhance their programs and engage their members, exhibitors and sponsors more effectively in the new digital environment, as well as generate new revenue streams for themselves."